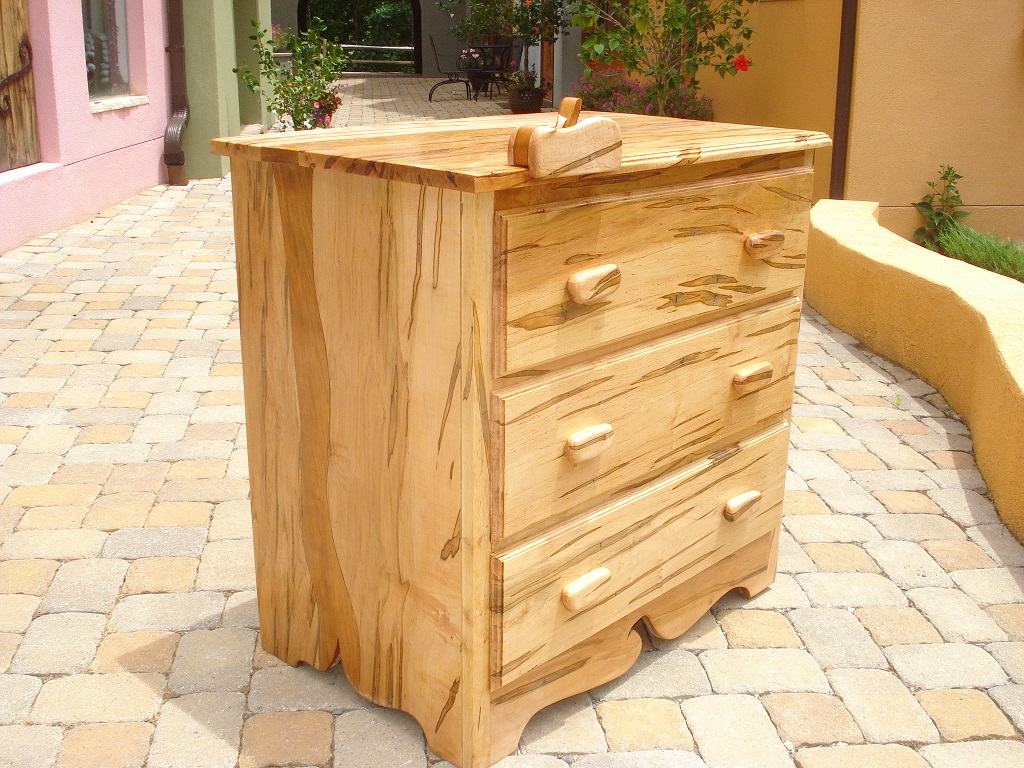 This chest of drawers is made from a figured Maple that reminds me of fudge swirl ice cream, add to that the cherry accents on top and that it is joined together with biscuits (yes that is what they are actually called.) and it sound more like an ice cream Sunday. Even the handles and the attached hand plane where made from the same wood.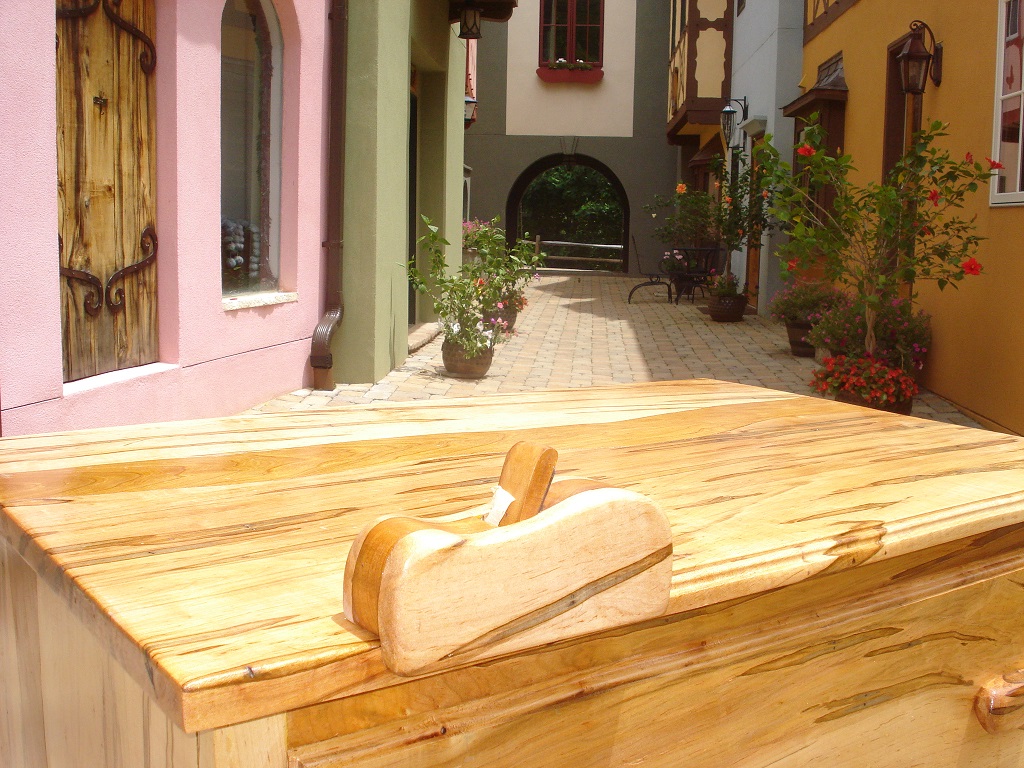 A closer view of the hand plane made from Maple and Cherry. I left the final edge detail stop under the hand plane, as if the work was still just a few passes away from being finished. I have made historic hand planes in different styles, but wanted this one to be a bit cute, with curved lines and more childlike proportions. In the older styles of planes, the adjustments were from either tapping the wedge to lower the blade or the heel of the plane to raise the blade.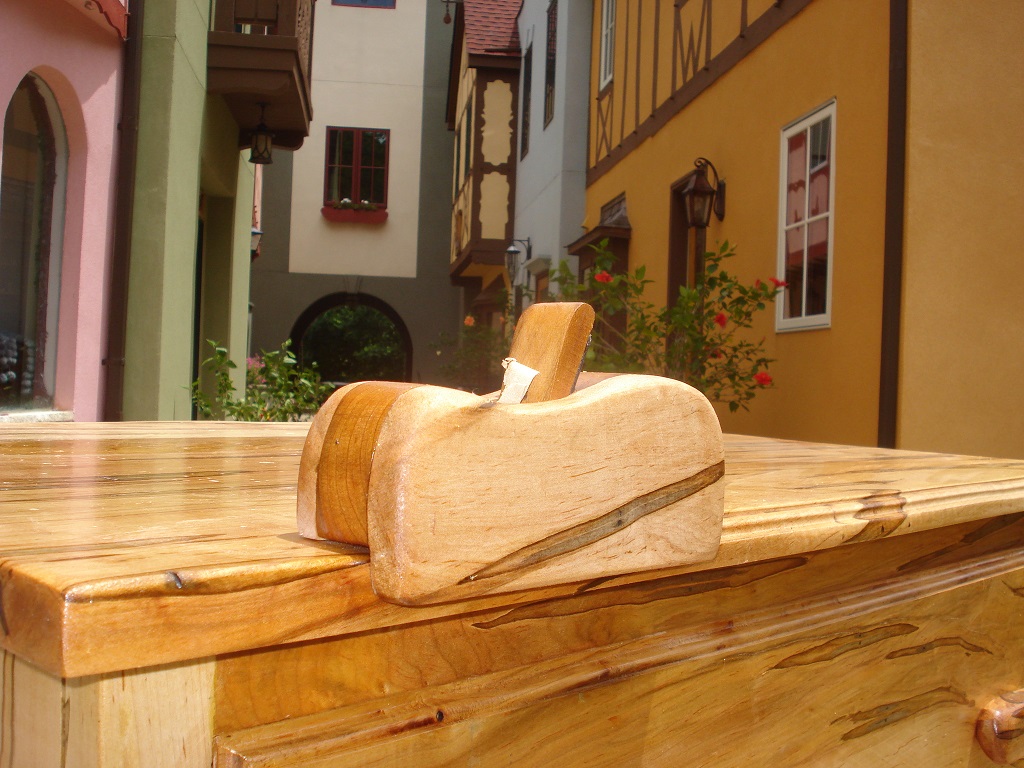 If you look closely to the figured Maple on the plane, you can see two tiny worm holes. Acid from the worms eating the wood cause the color staining to travel with the grain, producing the wild patterns in the wood.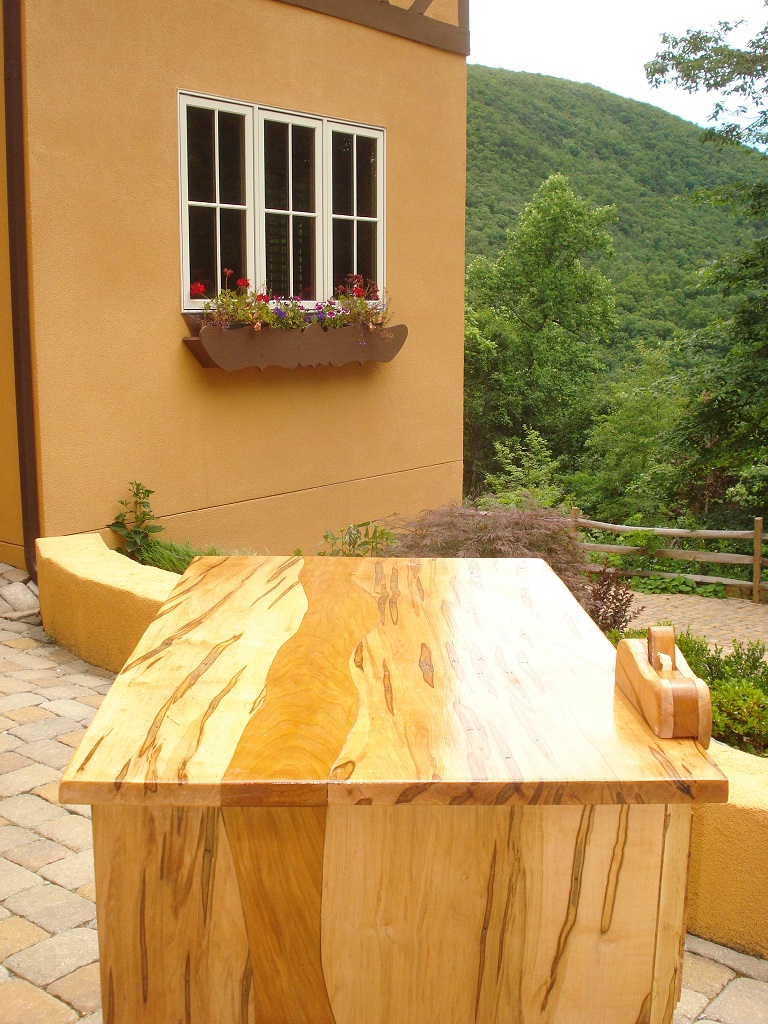 To join the top and side boards, I used a curving river of black cherry that runs up from one side, across the top and down the other side.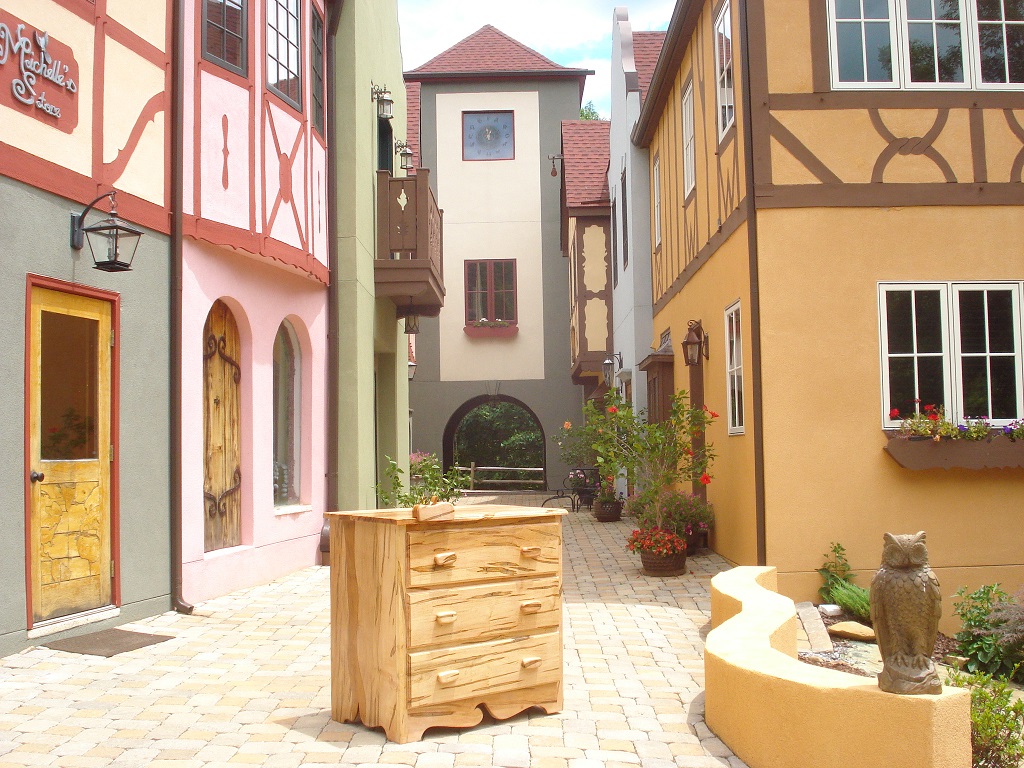 To jazz up the bottom, I went with an asymmetrical twist of a standard double S curve that I have used countless times even in the background timberwork on the Fenton Inn Bakery. This new twist is either a wave or a bird with wings out. The sides curves stem from the off centered cherry that flairs like a tree trunk as it touched the ground. I wanted to do something interesting with such nice figured maple that complimented the natural organic shapes.