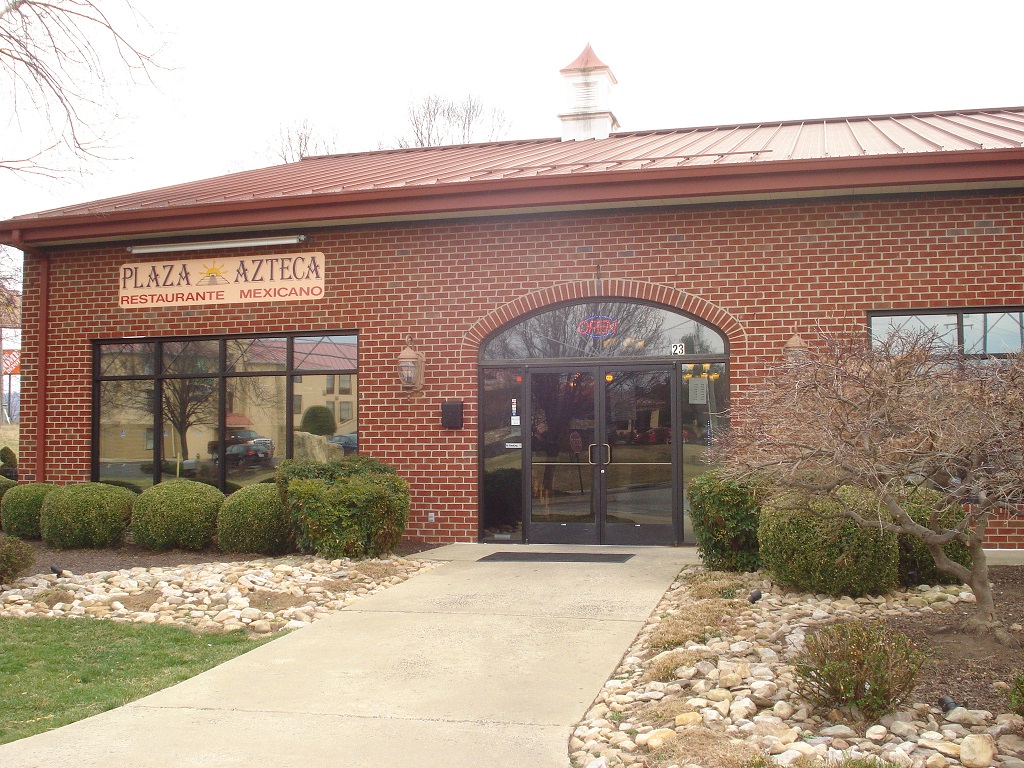 Just a twenty minute drive from the Fenton Inn, is the town of Waynesboro, Va. They have an assortment of the usual chain restaurants, from McDonalds and Chick Fillet to Outback Steak House and Panera. But travelers tend to like to find some place new, and nestled between the box stores is a true gem of a Mexican Restaurant called Plaza Azteca.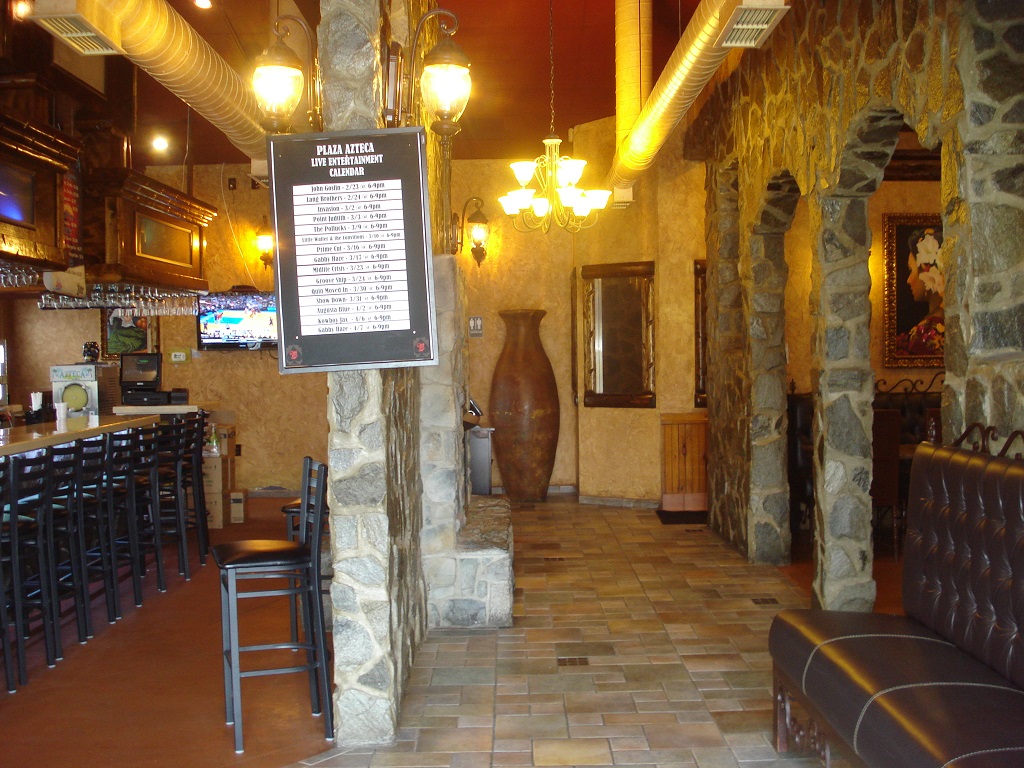 It is an unassuming exterior, between the Outback and Home Depot just off I64, but inside the different world of sights and smells opens up into a relaxing spot in Mexico. The staff is friendly and there is spacious seating and a bar area as well.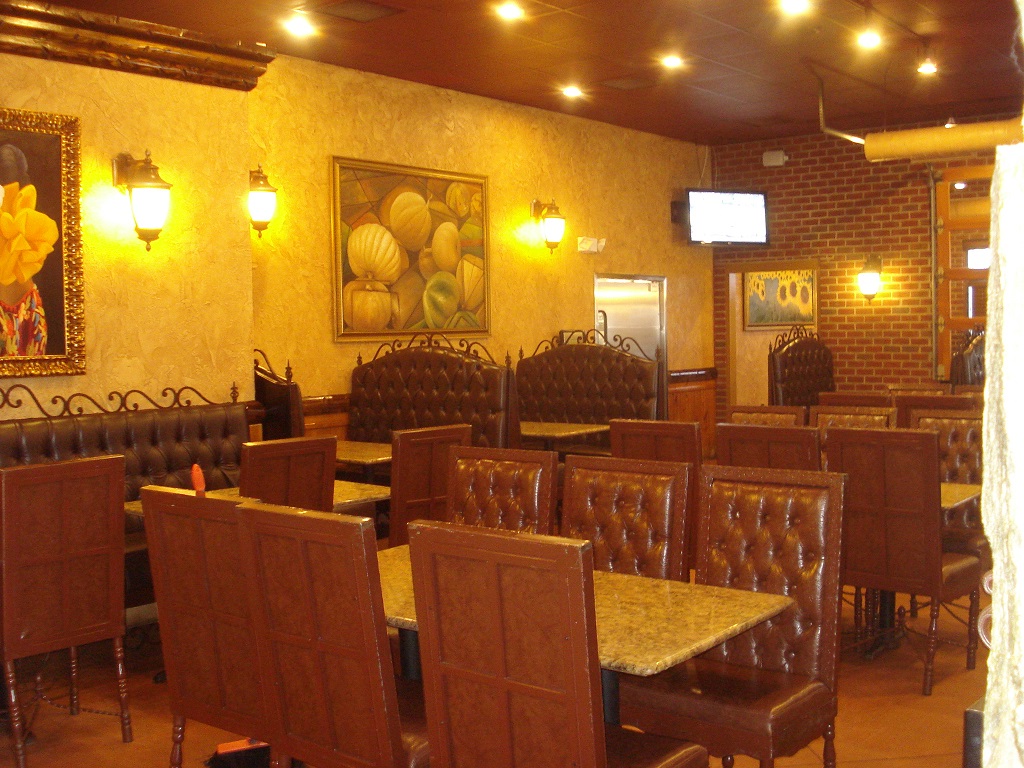 Several areas with tables are separated by stone walls with arches and columns. We had a quiet spot with our kids at a booth style table.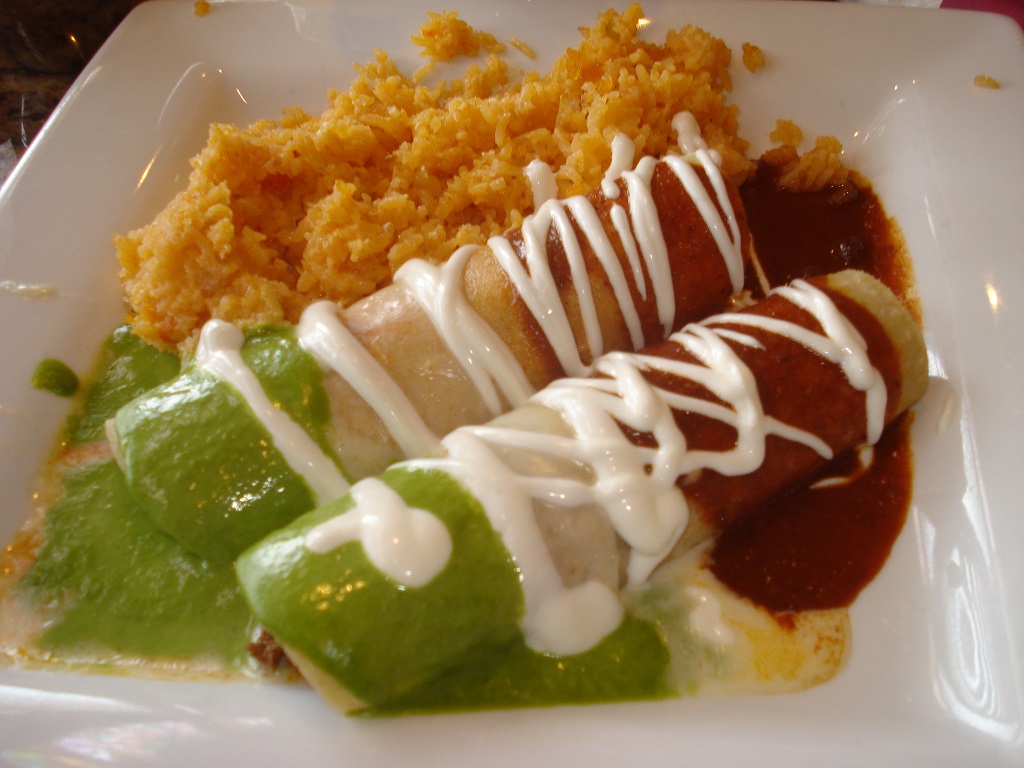 All the food was well prepared and displayed. We didn't wait very long at all to get our food while we ate freshly made tortilla chips and salsa. The enchiladas with rice seen above were delicious.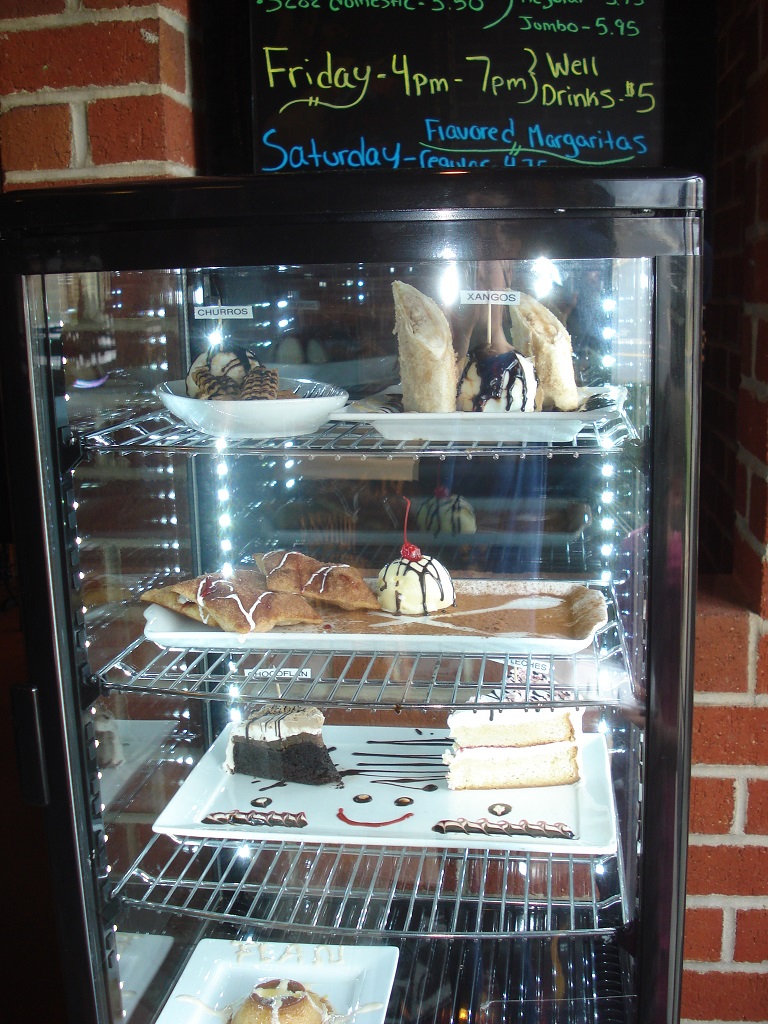 The desert display, each one enough for our four fighting spoons.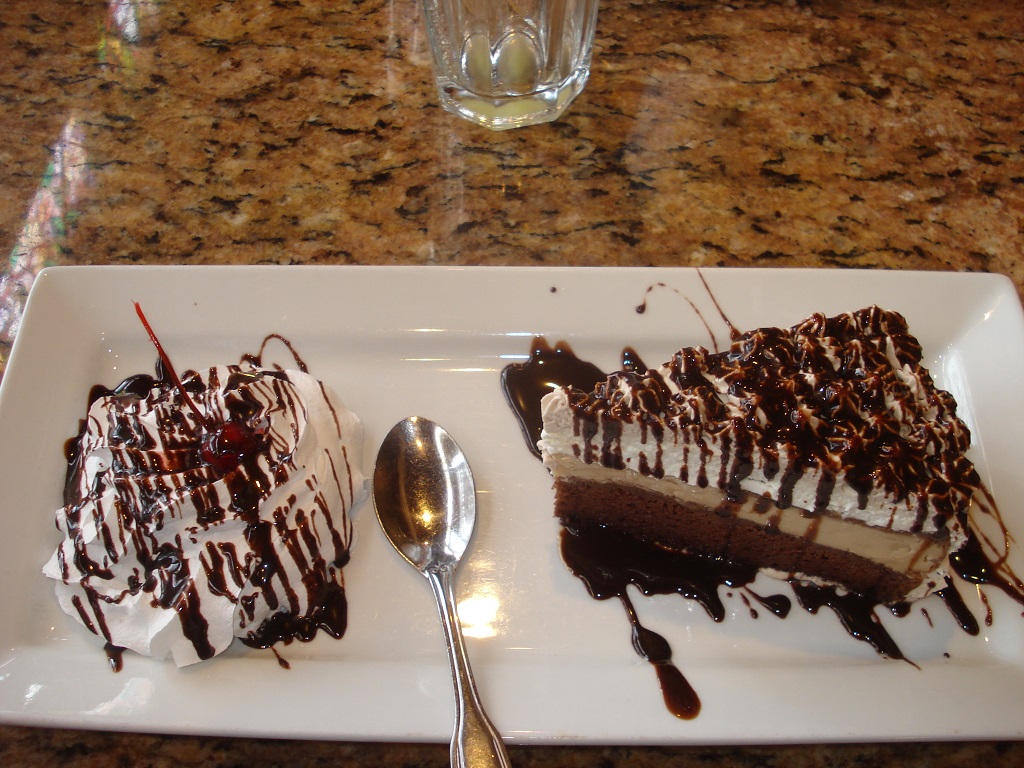 We got the Flan, which is actually just the middle layer, covered in chocolate and whipped cream and on top of a cake layer. Enough for two, probably all we needed for the four of us given the meal we just ate. There are a lot of meals one eats that get forgotten, especially when traveling to new areas and visiting the same familiar chain restaurants. We highly recommend this place as a memorable meal and it is just a short hop over the Blue Ridge Mountains from the Fenton Inn.
Enjoy.