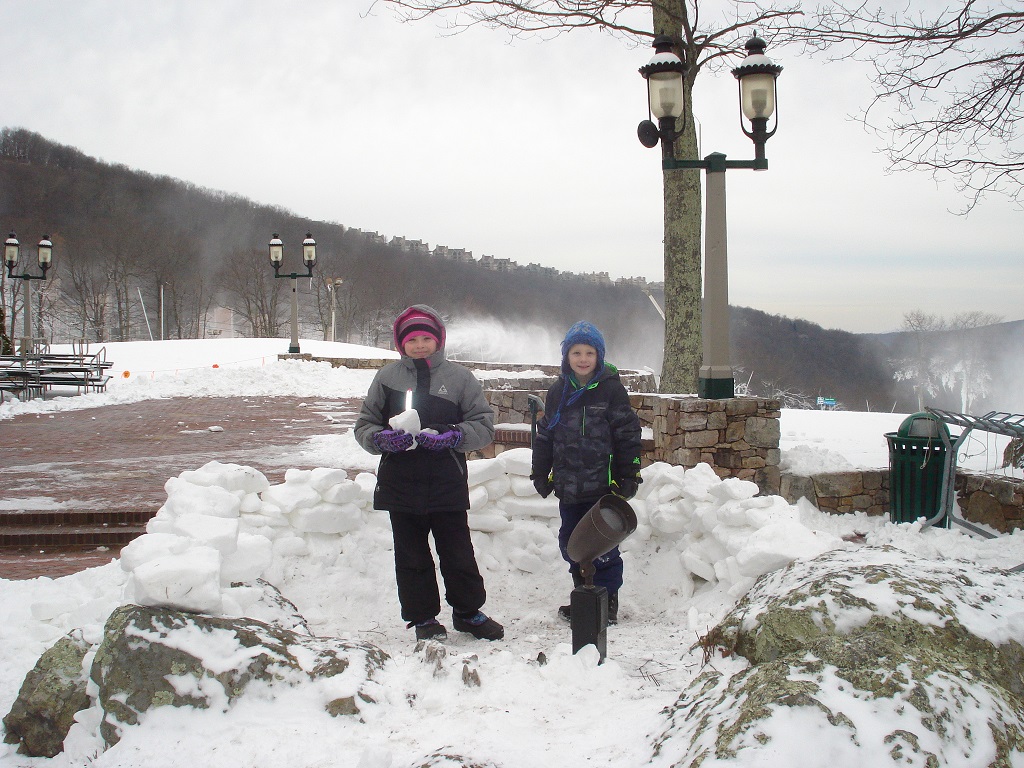 The ski slopes are set to open on December 16th this year and it is already a winter wonderland for the holidays. A snow fort fashioned from the cleared snow show just how much they put down the night before. With the new water tank and upgrades to the snow making, they can make round the clock snow on all the slopes.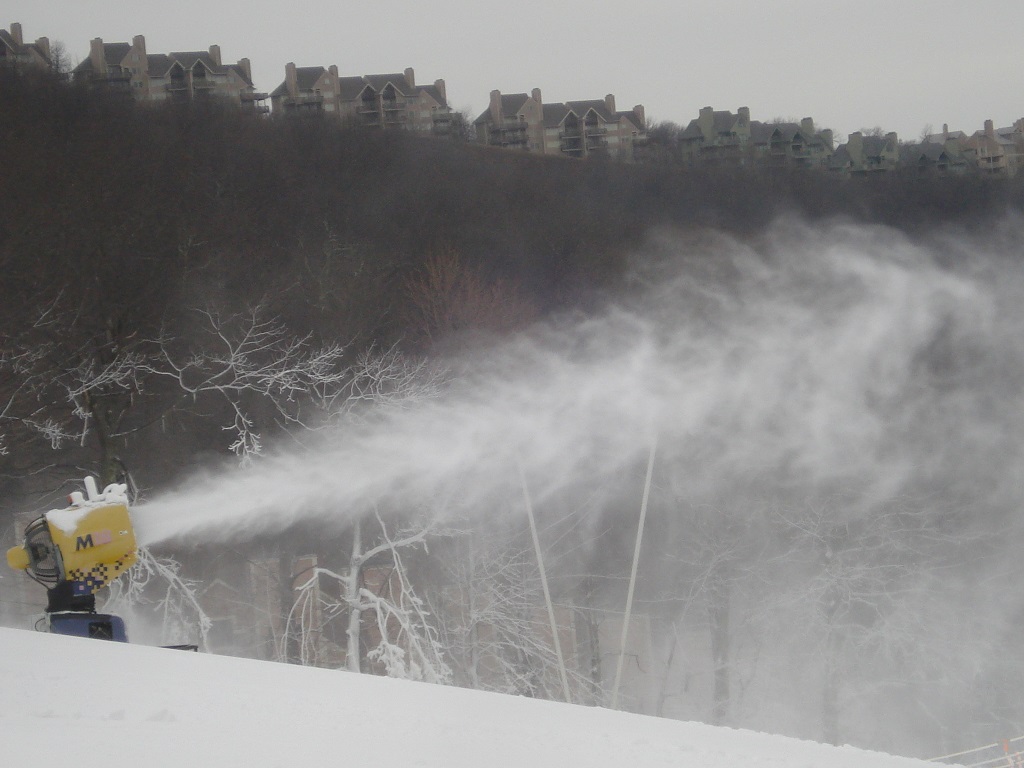 The new turbine style snow guns create a blizzard on the slopes.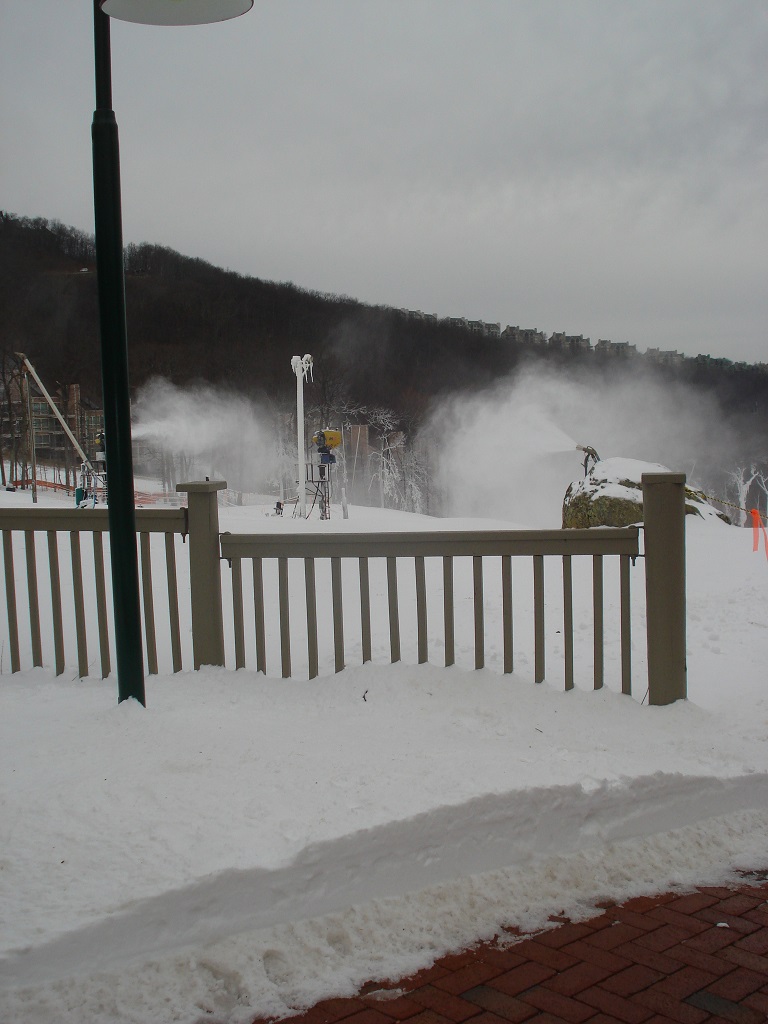 The base of snow even off the slopes is about a foot or more.  A thick base should give a longer ski season in spring.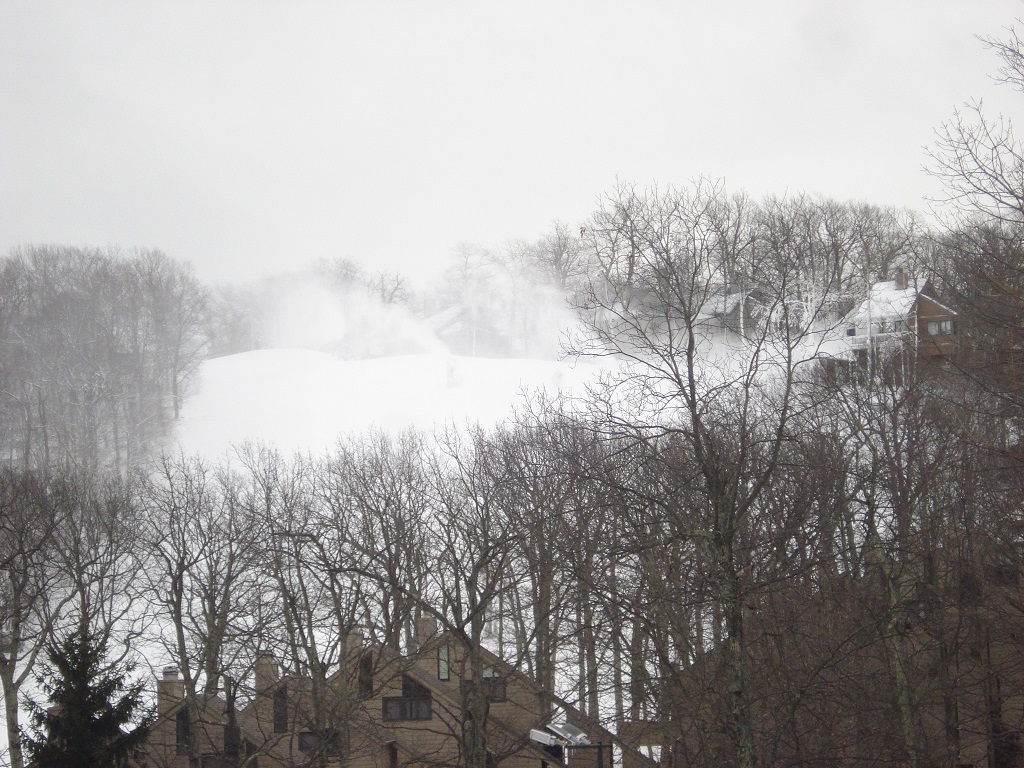 A man made snow storm on Eagle's Swoop covers a few of the houses near the top.  This is the North side of the mountain and the Fenton Inn is on the south side.  While not that far away, it is a much warmer day on the sunny side of the mountain.  In winter, the temperatures can be 10-20 degrees colder on the Northern slopes up on the mountain.