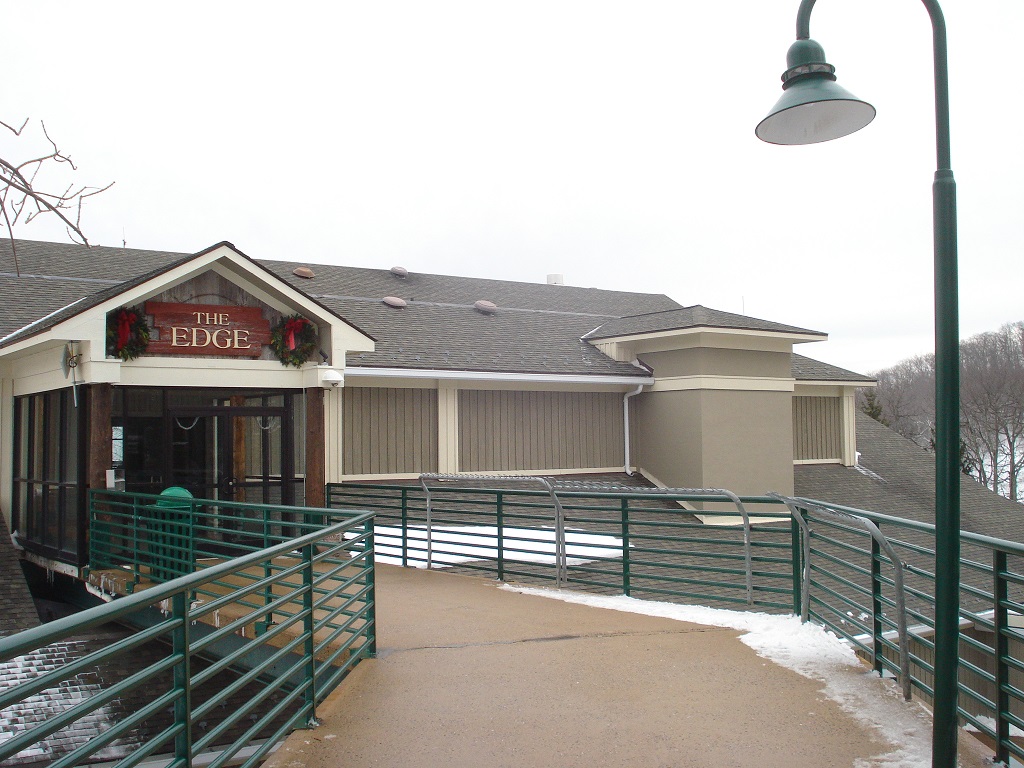 The bridge into the Edge.  Below is the ski rental room, ski lessons, ski ticket sales and ski patrol safety offices.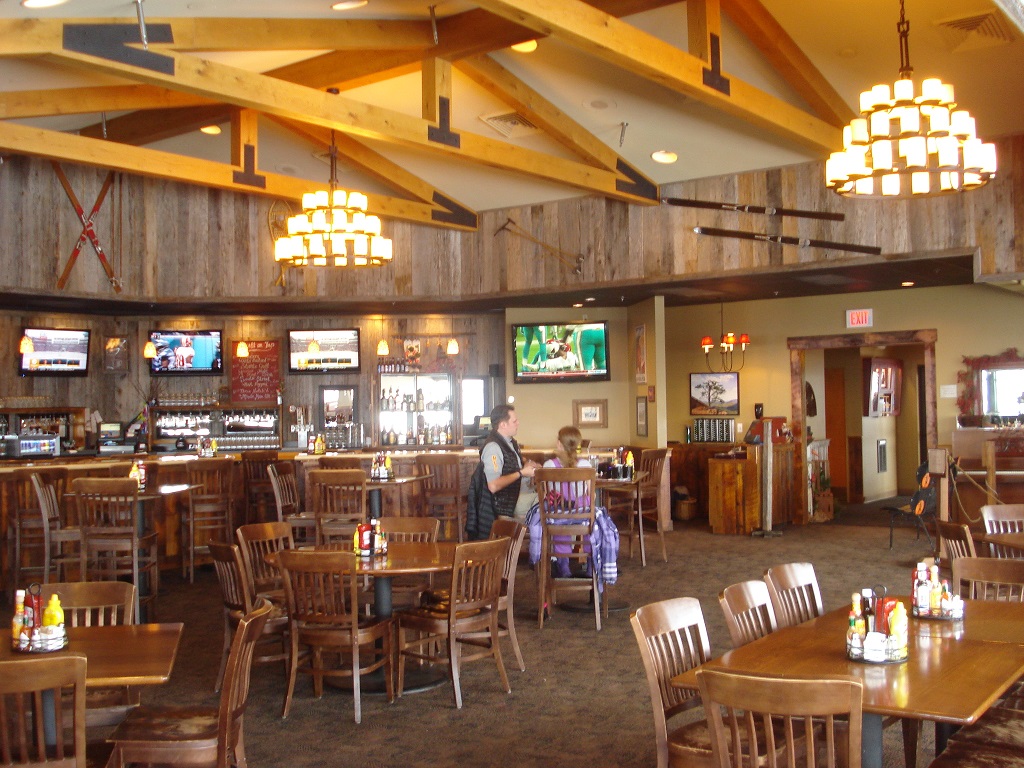 A family style restaurant with a full service bar and two glass walls looking out over the slopes.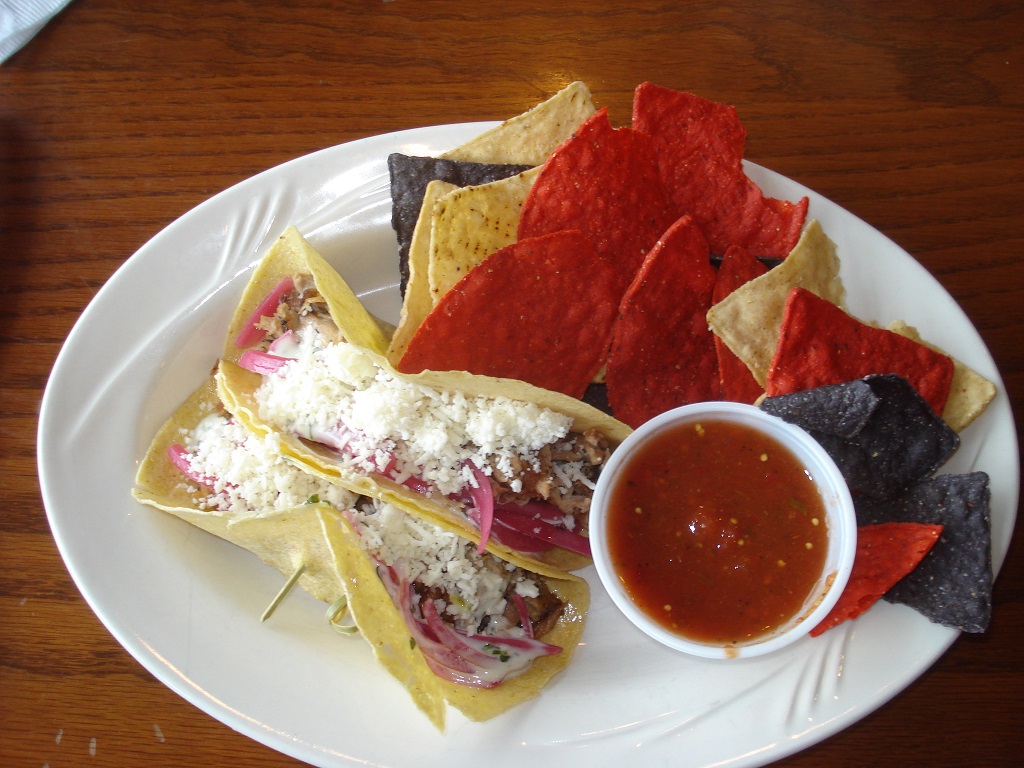 Duck tacos, a little twist on a traditional taco.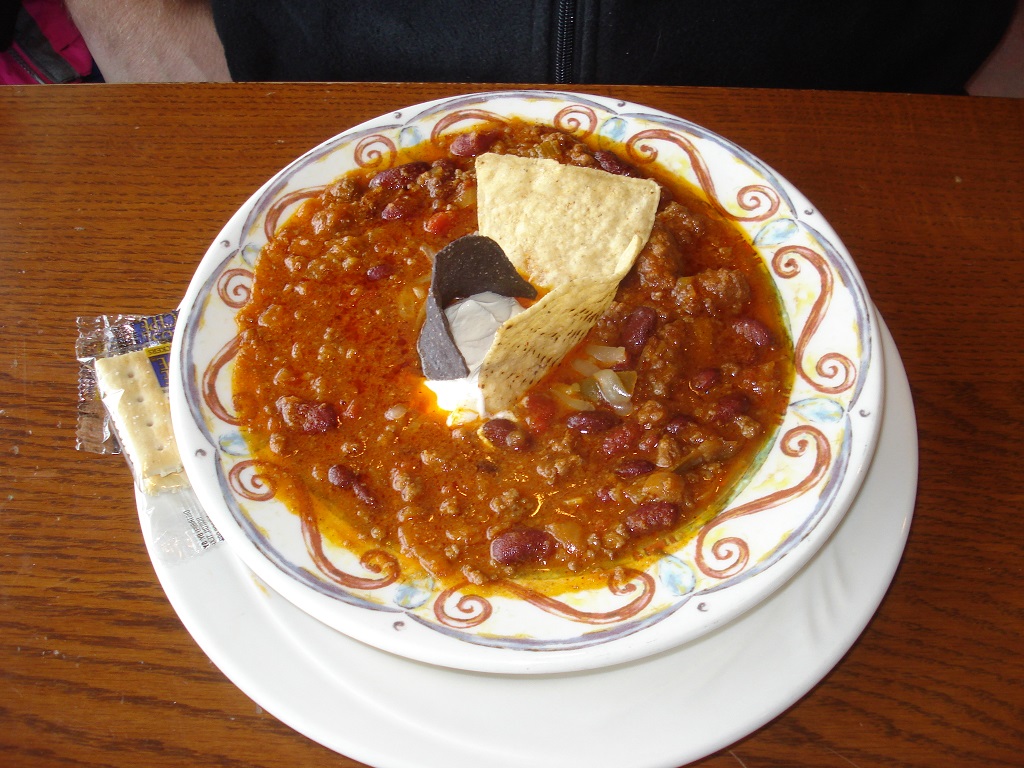 The chili bowl was on the starter menu, but good luck to anyone wanting an entrée after finishing this bowl.  I am going to put it as my top pick of this year's menu.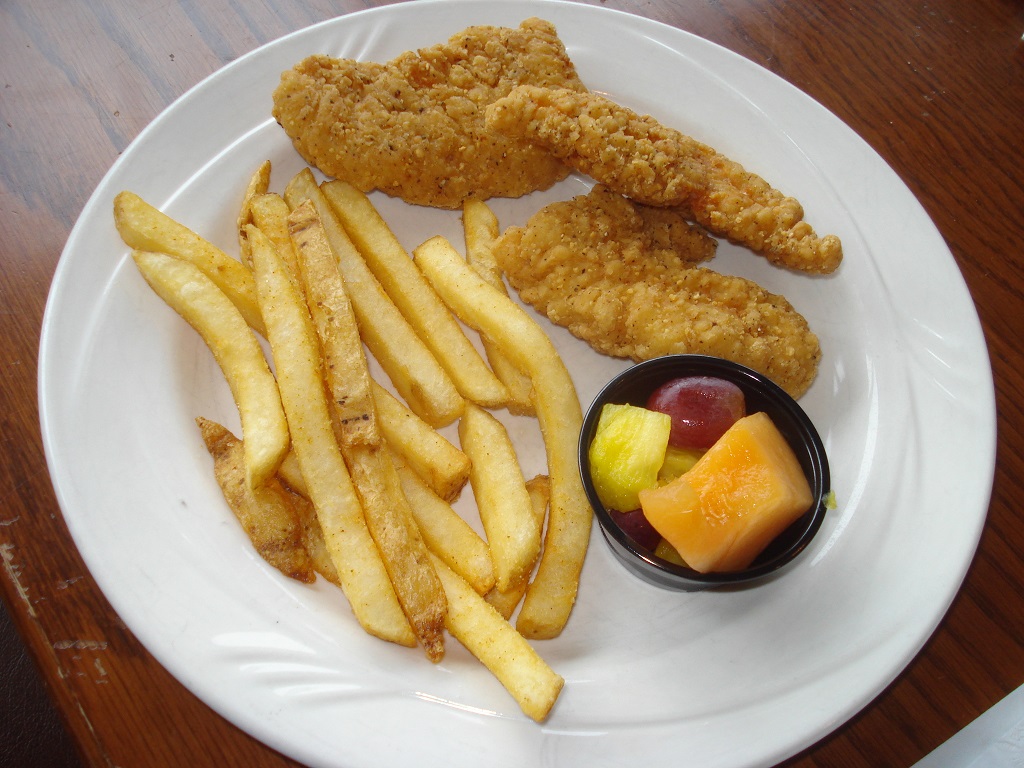 Kid's menu had the standard chicken fingers and fries, but it was well prepared and about twice what our son could finish without my help.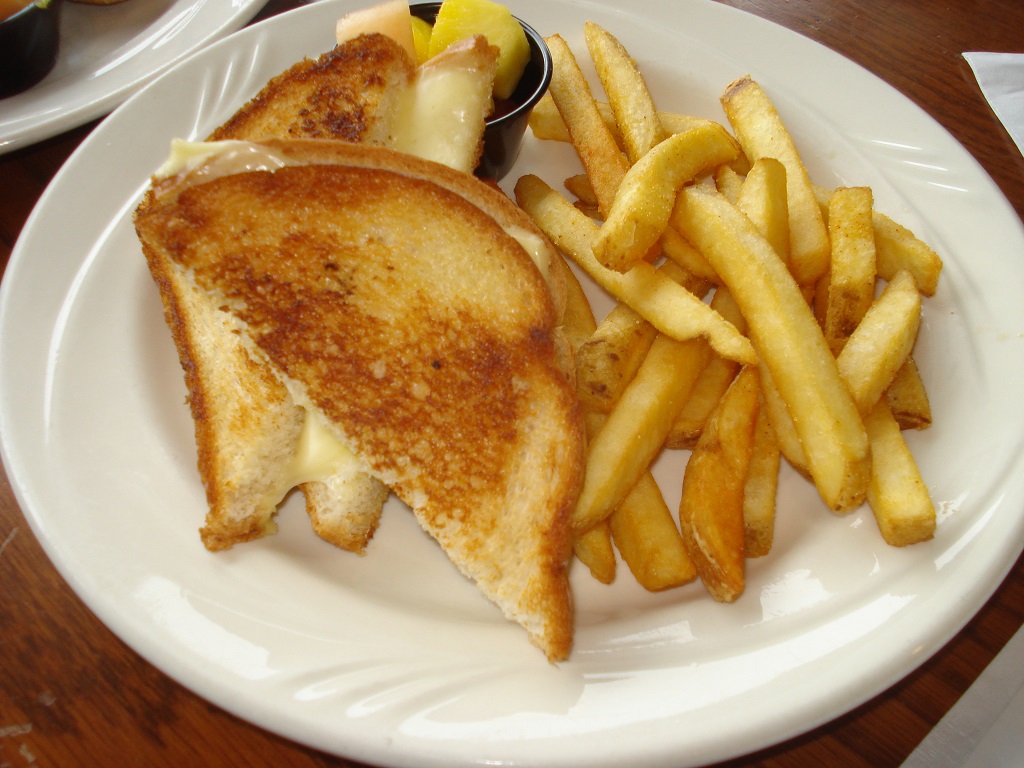 Grilled cheese, also off the kid's menu.  I never got offered any left overs from this plate, so I guess it was good.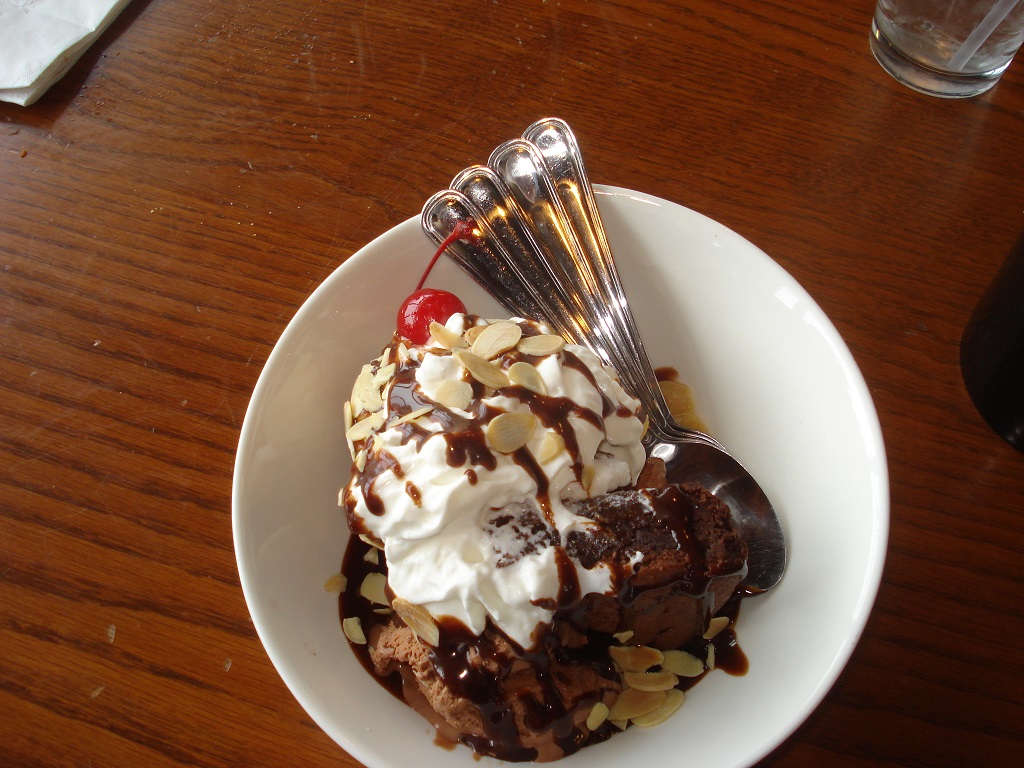 The real reason we stopped in, the Black Rock Sunday with four spoons.  It disappears rather fast with so many spoons, but clearly large enough for two people to share at a less hurried pace.