About a 20 minute drive from the Fenton Inn, is one of Virginias's premier wineries called Veritas.  The rolling hills at the foot of the Blue Ridge Mountains are covered with row after row of grapes, resembling the landscapes of France.  I am not sure who the metal sculpture guy is exactly, but I assume he is raising a wine glass, but perhaps with a bit more wine it will become clear.  Either way it stands at the entrance to the winery.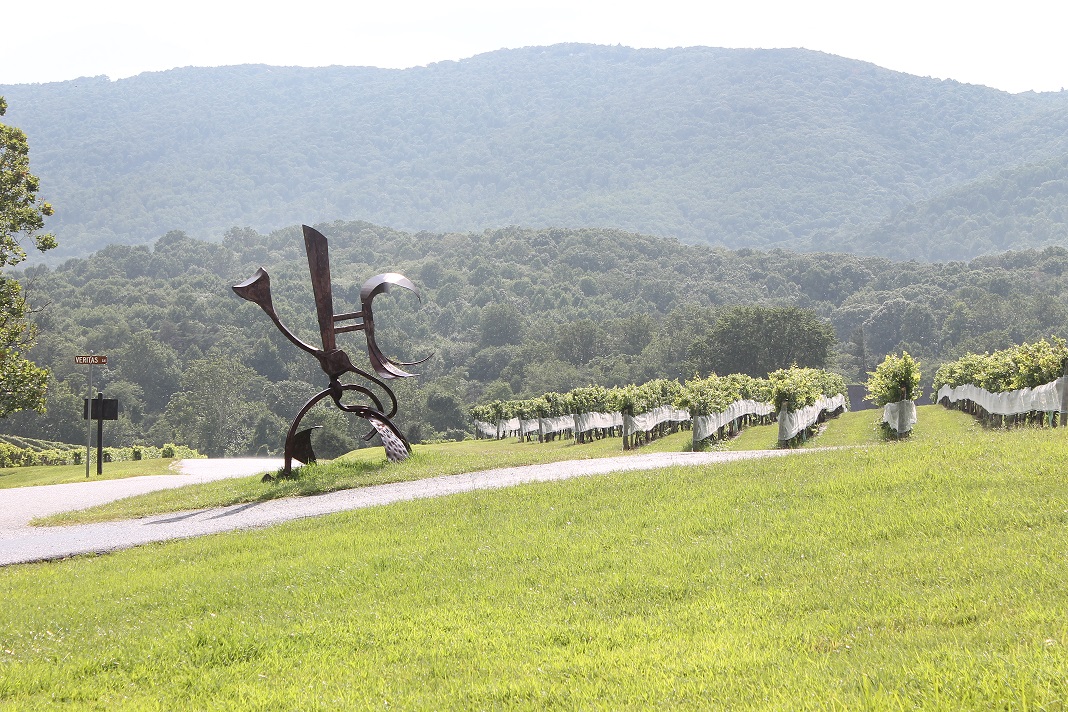 After a quick thunderstorm that rolled over the mountains, a long low rainbow appeared just above the trees.  The Blue Ridge Mountains run perpendicular to the Jetstream and have a profound effect on the local weather as the air rises over the mountains.  It can be raining in one spot and sunny in another.  The tasting room is good spot to find shelter until the storm goes past.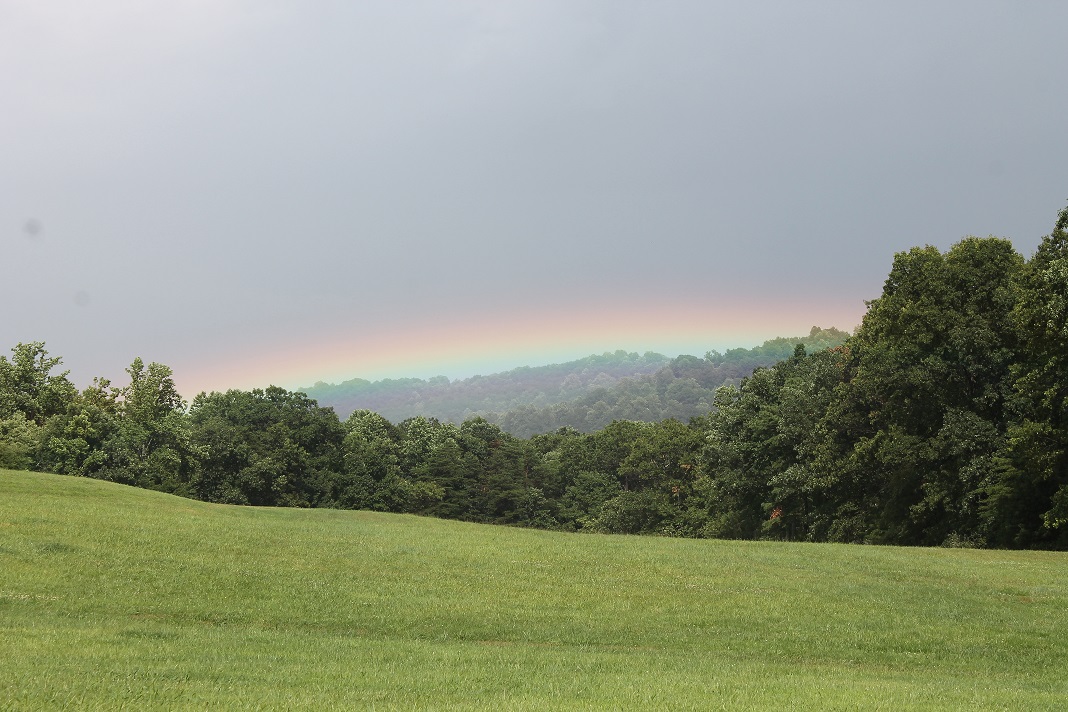 The walk from the parking lot to the winery building leads you past a few rows of grapes.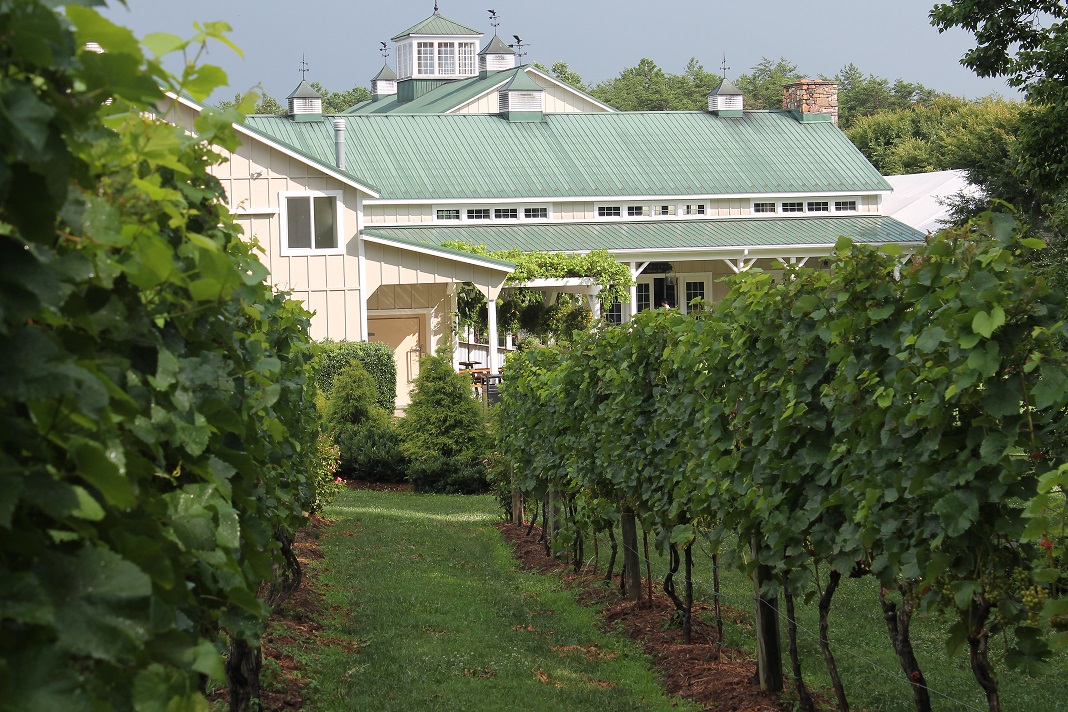 I would like to tell you what types of grapes they are, but aside from just saying grapes, you will have to get the tour yourself to learn more.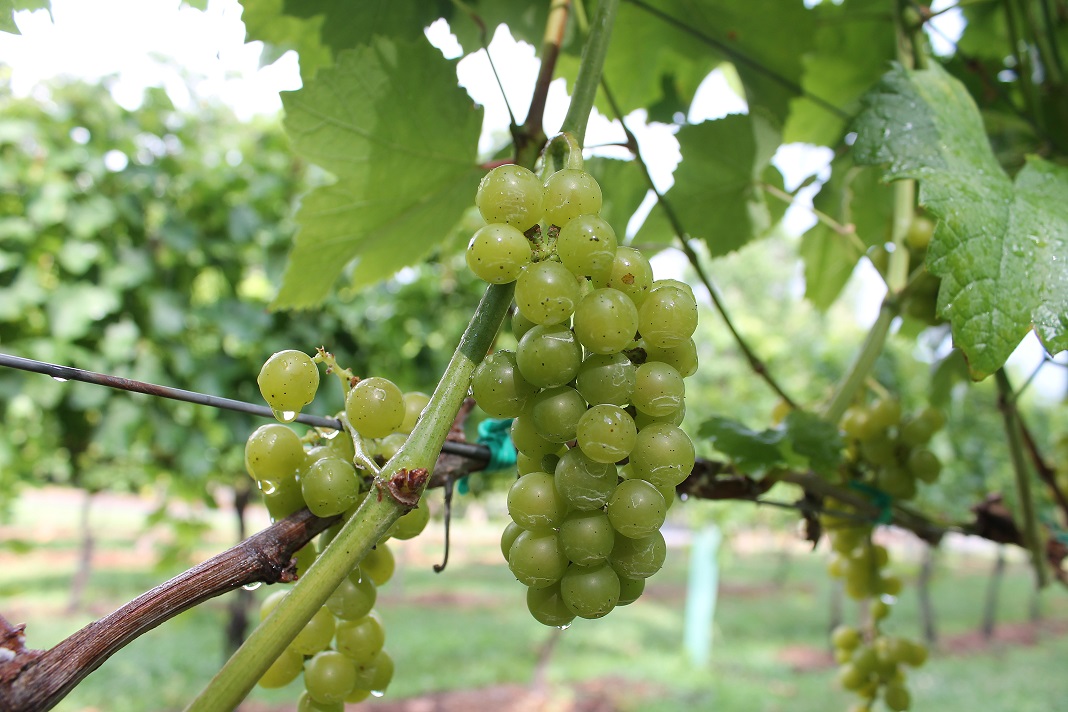 The long wrap around porch on the tasting room is where everyone hid after the rain started up again.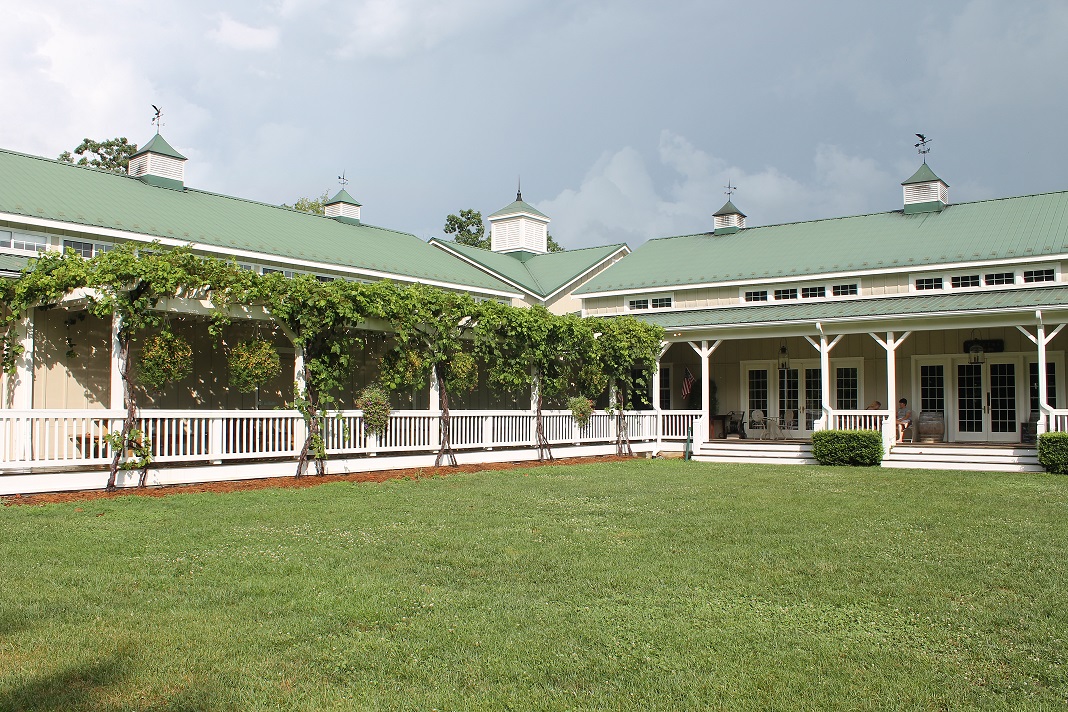 The fireplace in the tasting room and a few comfy couches.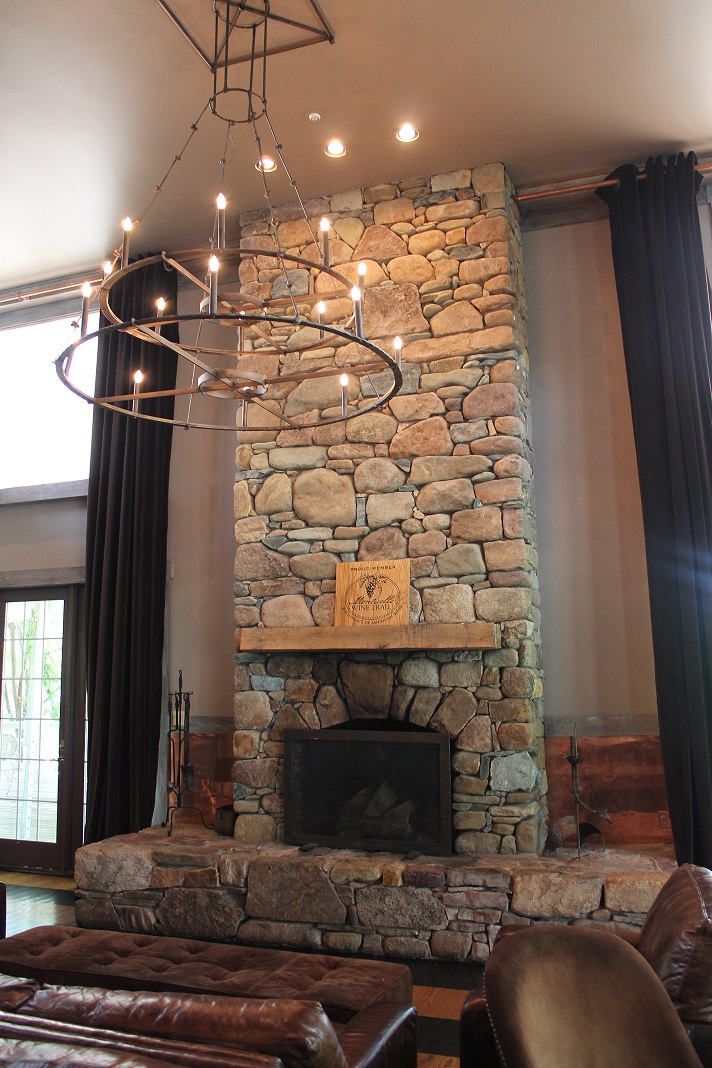 As part of the Virginia is for Lovers tourism campaign, the LOVE sign over the tasting bar.  Veritas has a wide range of award winning wines from $18-$30 per bottle and tastings are only $7 per person.  Additionally they have a large basketball court sized ballroom and can host  200 plus people weddings.  These large weddings can fill up the local accommodations, so be sure to book your room at the Fenton Inn well in advance.