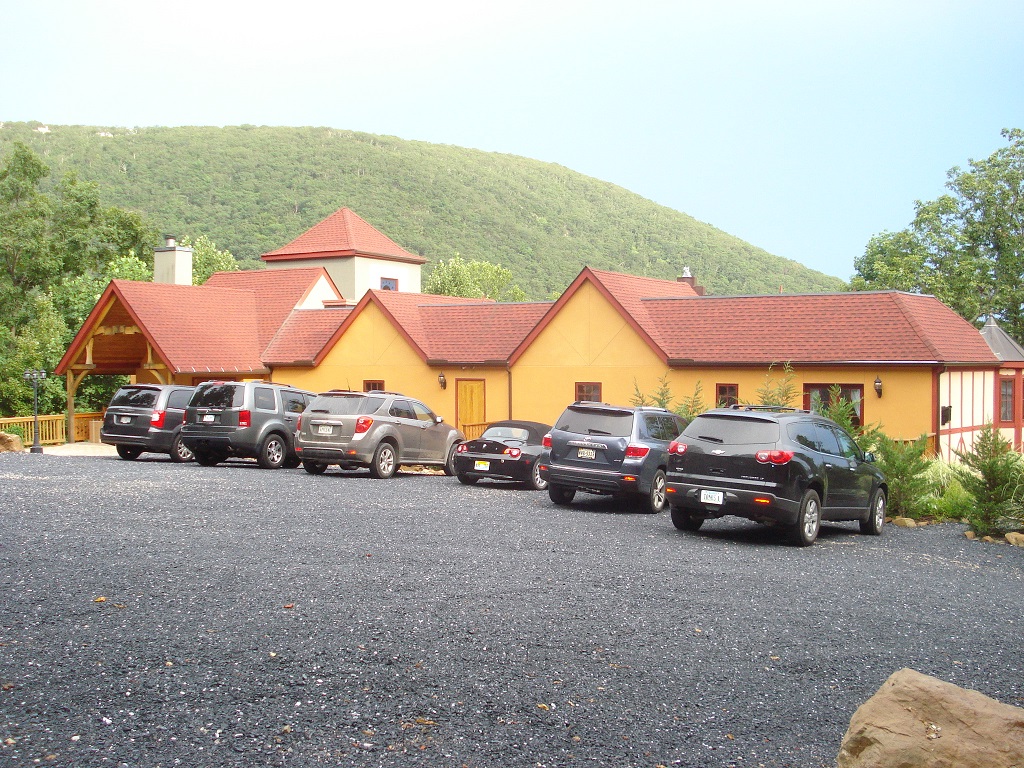 Over  50 people from area businesses attended the open house of the Fenton Inn.  While we have been open for several weeks now, we wanted to get the word out to the area businesses and give them a tour of our Inn.  Representatives from a number of Bed and Breakfasts, Wineries and Cideries, including Veritas, Bold Rock Cidery, Hill Top Berry Farm, etc. attended the event. We managed to have over twenty cars in the parking lot and still had some space for late arrivals.  Thanks to everyone for coming out.
Flowers in the lobby welcomed the visitors.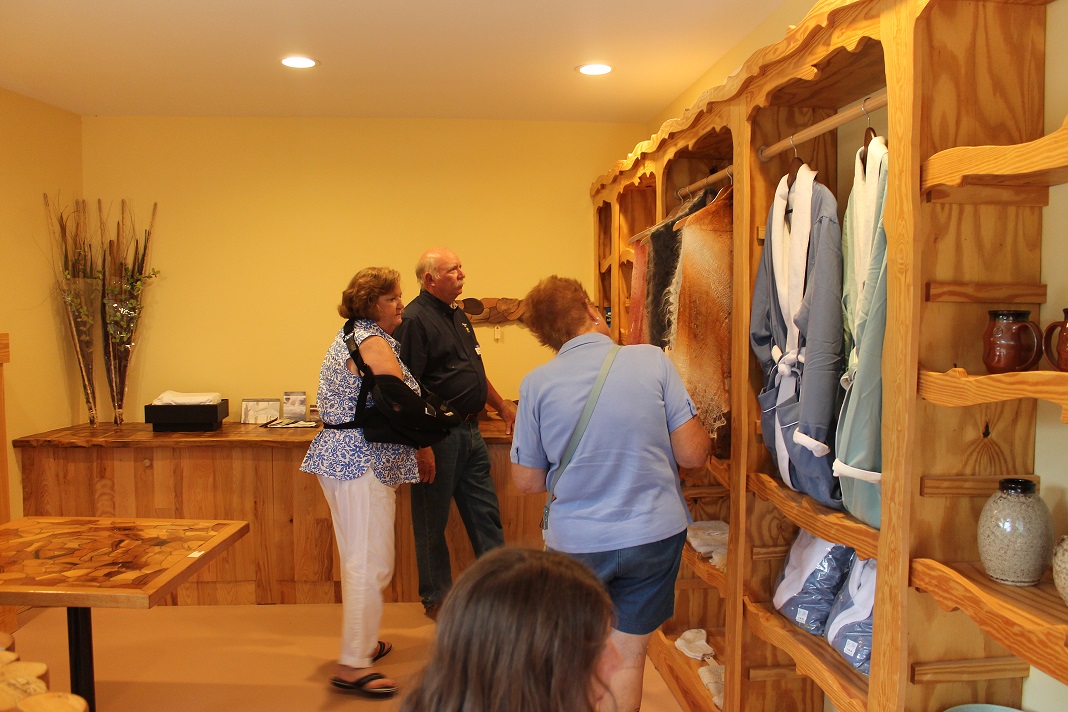 A few folks checked out the gift shop.  We are getting a growing list of local artists to submit their work for display and sale.  Thanks to Brian Lacy for stocking a few shelves with his wonderful pottery.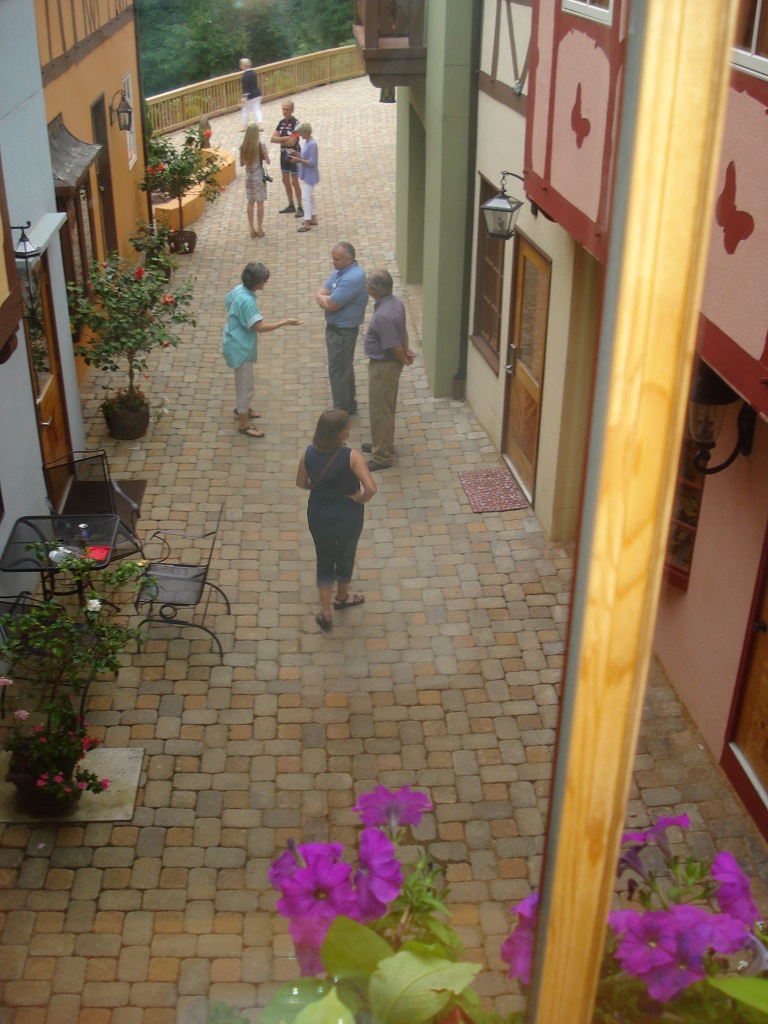 A view down Main street from the clock tower window above as people wander the cobble stone street.  The entire building is in fact curved to give the perspective that the street is longer and makes one walk the entire way to see all the many different colorful fronts of the different buildings.  In spite of spending a long time looking around, as people gathered in the bakery, everyone was talking about different details, and surprised with just how much they missed on the first stroll.  "Moat, what moat?"  is a rather funny question.  The answer "on the way to see the dragon."  Is even funnier to overhear replied back.  But really, who doesn't have a draw bridge these days and everyone seemed to like the light hearted humor that can be seen in the many details around the village.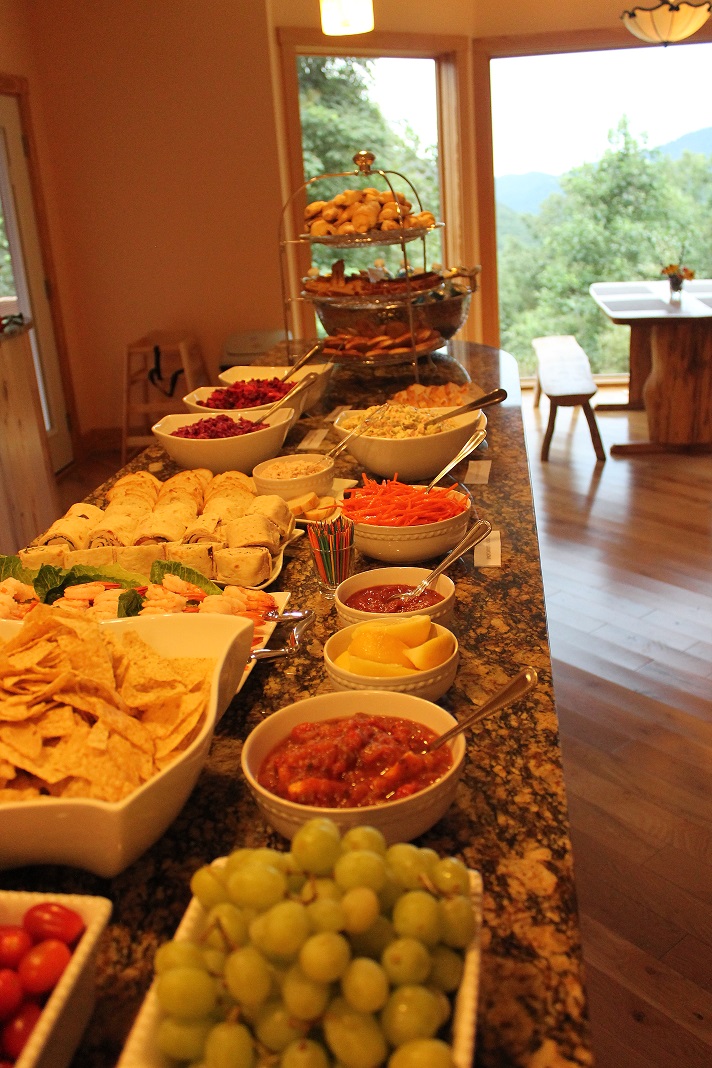 People returned to the line to try more of the many different Russian salads and hand-made sweets in the bakery.  The rain had held off, and people sat outside on the deck or in the bistro style seating out on the street.  There were a lot of different conversations going on, but everyone was amazed by the place and very complimentary of the design, the lush bedding and the food.  Even though many of the people were from Nelson or Augusta County and see mountains and trees a lot, everyone was impressed with the views through the three large windows in the bakery out over the valley below.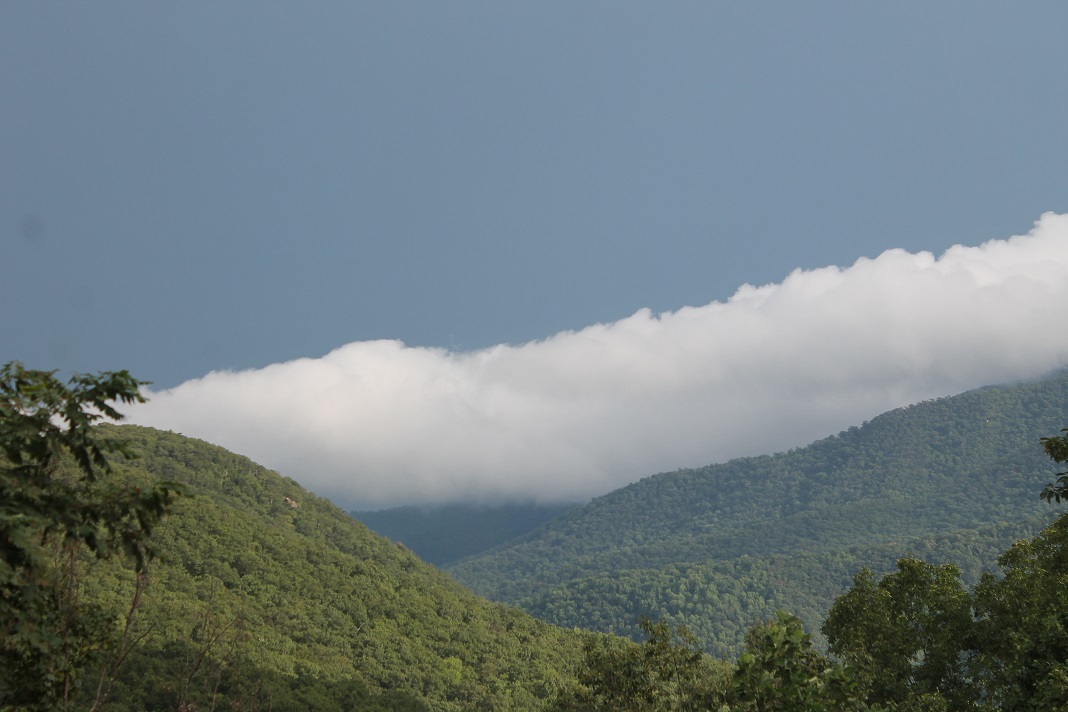 The fog, or low clouds run along the back of Three Ridges Mountain.  The Swallow's Nest room, Captain's Quarters and the Bakery all look out at this valley.  Each morning the fog decorated the area a little different, each season, the mountains seem to be reshaped in different outfits, from a white veil of snow to the warm green of summer to the festive fall oranges,  reds and yellows.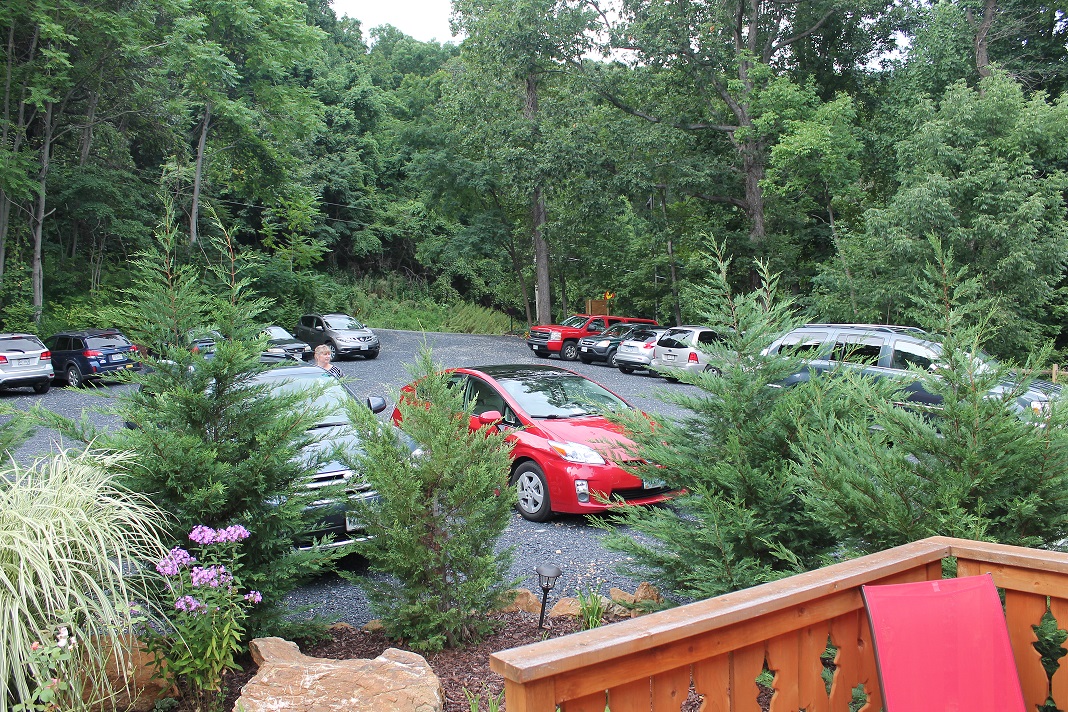 Thanks again to everyone who came to make our open house a great success.