The Fenton Inn is located next to a lot of fun activities and events, there is skiing in the winter, spring bird watching, hiking in the summer and fall festivals and concerts.  Of course you might decide to just spend a day around the Inn.  Have a massage, work out in the gym, watch a movie in the theater or take a soak in the hot tub.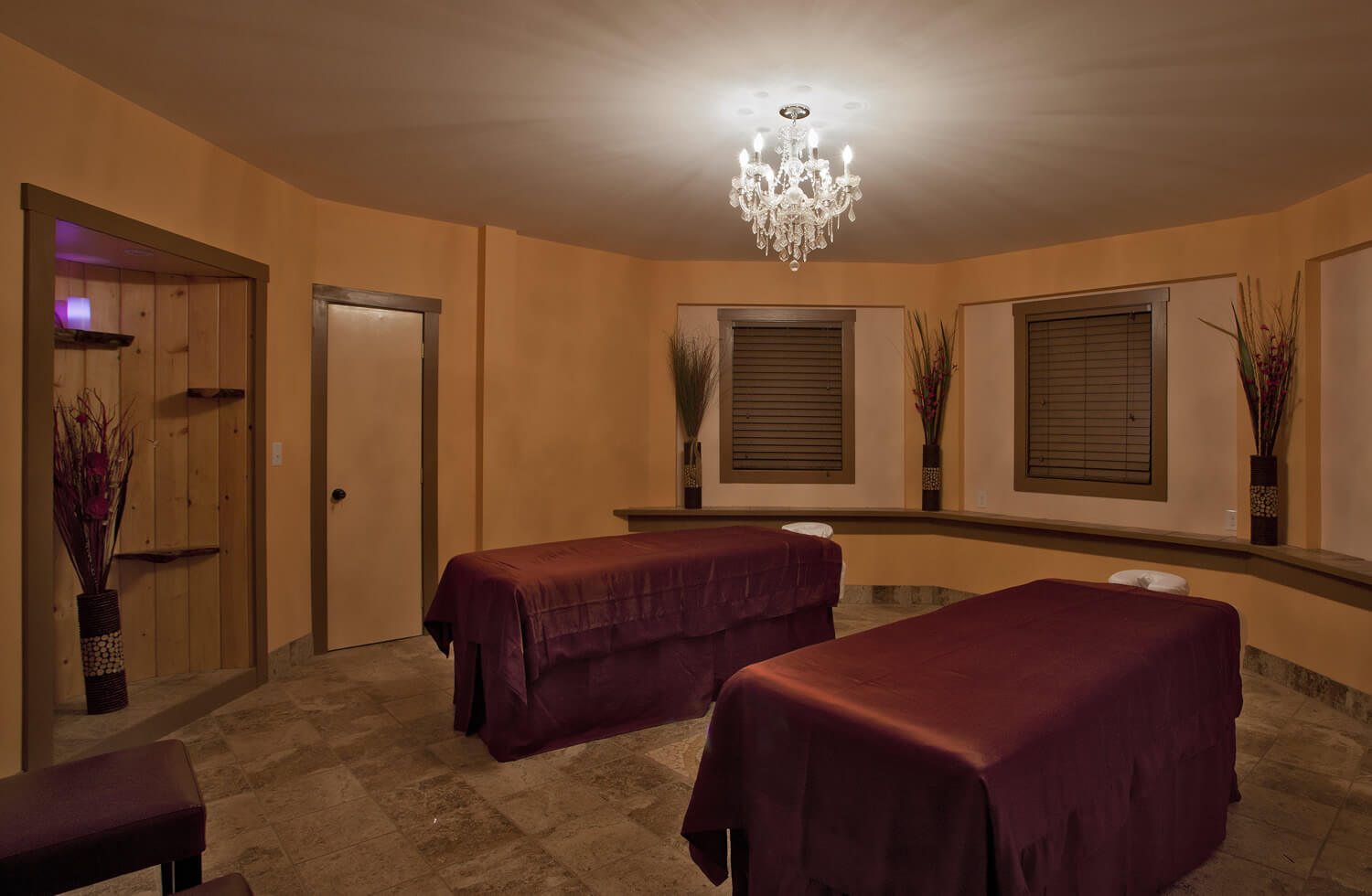 The spa room is set for a romantic couples massage.  Two therapists will make you both forget the world outside as you are relaxed in our spa.  Single massages can also be done in the room.  Send your other half to golf or ski while you relax in comfort.  Meet back up for dinner at a local brewery having enjoyed some rest apart.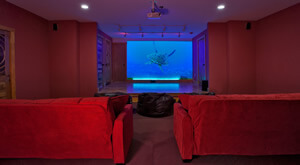 The movie theater is equipped with surround sound and high definition 3d projection.  The system can also show dish programming and hopper stored programs as well, just as in the guest rooms.  The theater can be reserved for small events, making use of the stage and media options in a casual setting.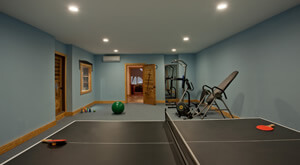 With all the activities around the area to do, it is fairly easy to skip a work out to go for a hike on the Appalachian Trail or bike along the Blue Ridge Parkway.  But there are times that a quick morning workout is just the way to get ready for the day.  There is a station for gravity workout (dips, chin ups, abs, pushups) an exercise bike and plenty of room for aerobics and yoga.  There is the less strenuous activity of ping pong, which depending on you opponent can be easy or a challenge.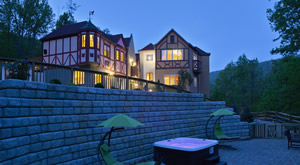 After all that hiking, skiing, working out and biking…or at least thinking about doing those things and opting for a wine tasting and leisurely drive along the Blue Ridge Parkway,  it is time to relax in the hot tub and watch the sunset.  Hang out in a dream chair and read or dare to dream.  If the romantic backdrop of the village doesn't inspire some dreamy thoughts, it is time to book another few nights at the Fenton Inn and unwind.