Wilhelm's house is a three level suite that has two bedrooms
and  two full baths, one with a shower
and the other with a claw foot soaking tub. It also has a living room with gas fireplace, sofa and card game table.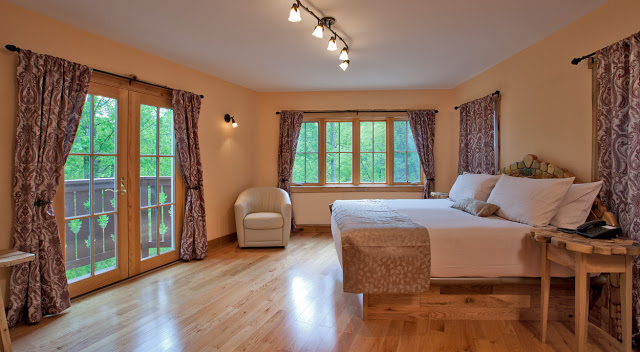 The main bedroom has a king sized bed and quaint balcony
looking out over the treetops to the Blue Ridge Mountains and National
Forest.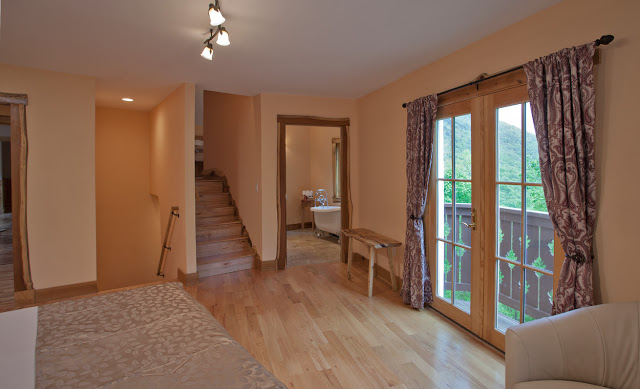 The stairs lead up to a second bedroom with queen sized bed and the other stairs lead down to the living room.  The suite has an entrance off the hallway from the Inn on the main level and a street level access door to the living room.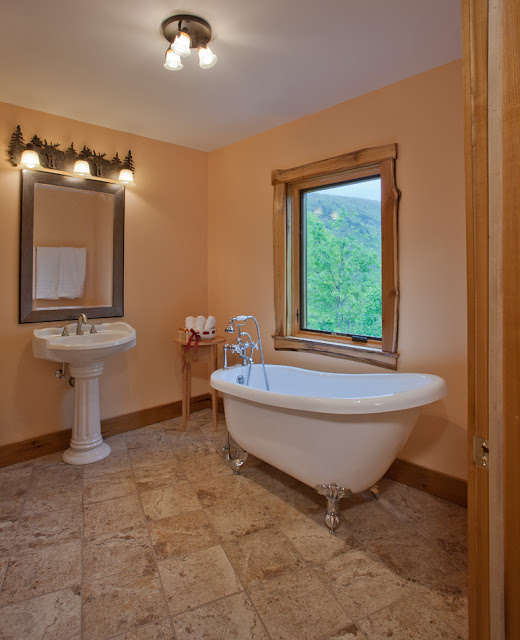 The upper bathroom for "her" has the pedestal sink and claw
foot tub looking out over the mountains beyond.   "His" bathroom is below  with curved shower and wide granite vanity,
but don't worry there is also plenty of room in each to share.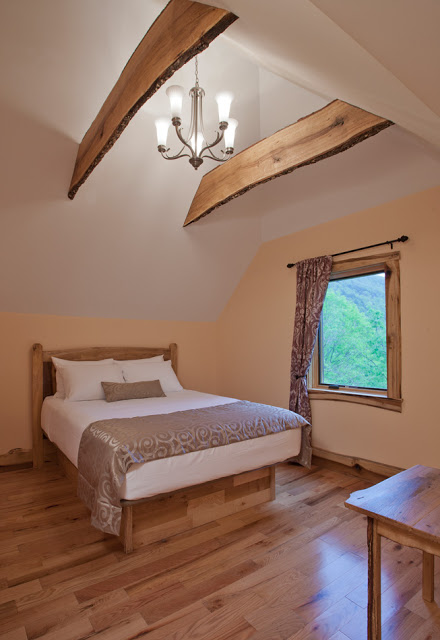 The children's room gives a little privacy but still keeps
them nearby.   This is ideal for a young
family.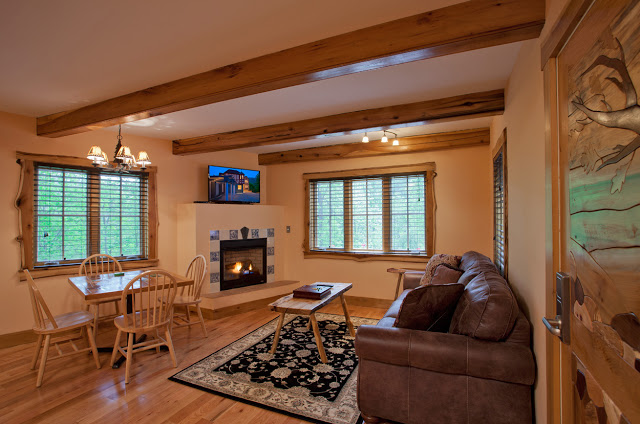 The living room has a gas fireplace with Dutch blue Delf
tiles that depict various building trades from the past.  The game table has four chairs and a bear
themed deck of cards.  A flat screen TV,
mini refrigerator  and sofa make it the
place to hang out while not disturbing those upstairs who wanted an early
bedtime.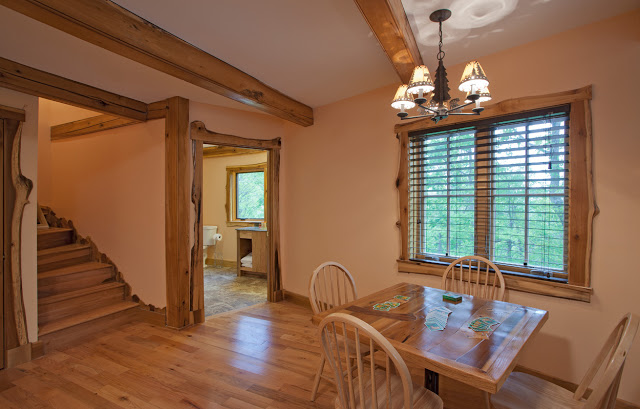 Looking towards the second bathroom and stairs.  Hand planed beams and wild edged trim all cut
from a large Poplar tree that stood nearby.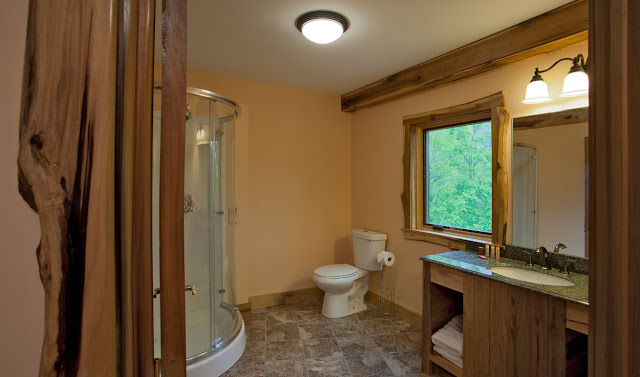 The second bathroom has a curved glass shower and granite
vanity.