From the front of the Fenton Inn, the building looks much smaller.  At the check in desk, one gets a view onto the Main Street and realizes that they are on the second
floor.  Entering the Swallow's Nest, one suddenly sees that they are on the third floor, looking out at the tops of the trees and the mountain views beyond.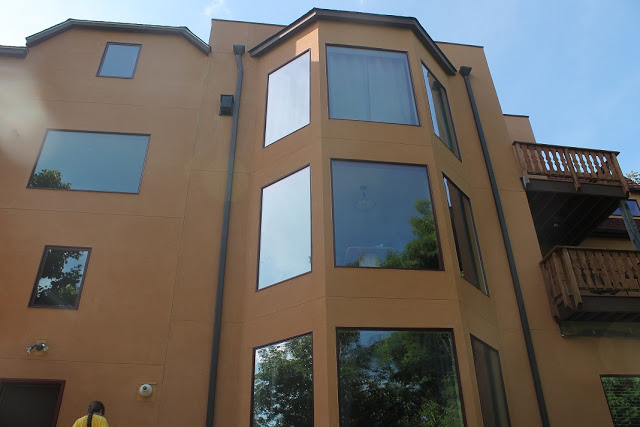 Wide glass windows give the room a modern feel, like a skyscraper or New York apartment perched on a mountain top.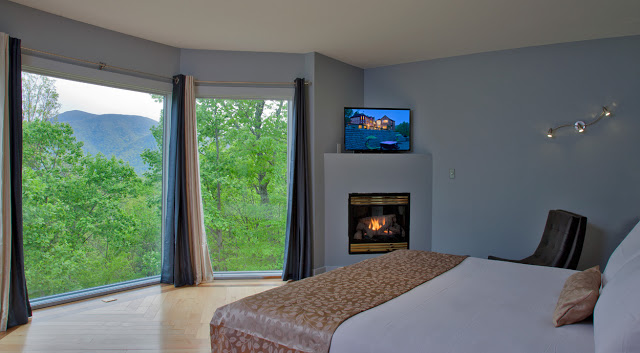 Blonde maple flooring stretching out to the woods beyond.  A perfect window to watch a snow fall or thunderstorm or to count the stars from your bed.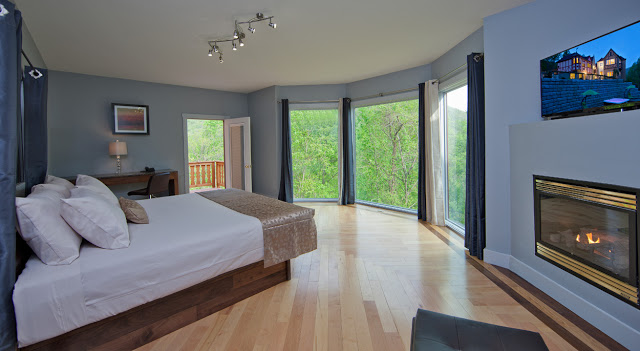 Laying in the king sized bed, it can feel like you are floating above the trees.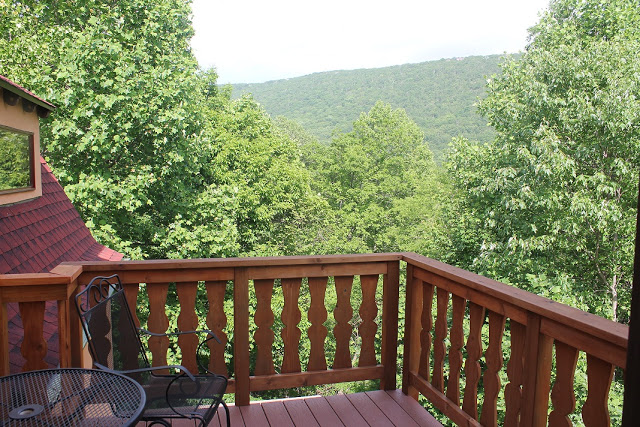 A cedar deck gives you the top of the trees view toward Wintergreen and Three
Ridges Mountain.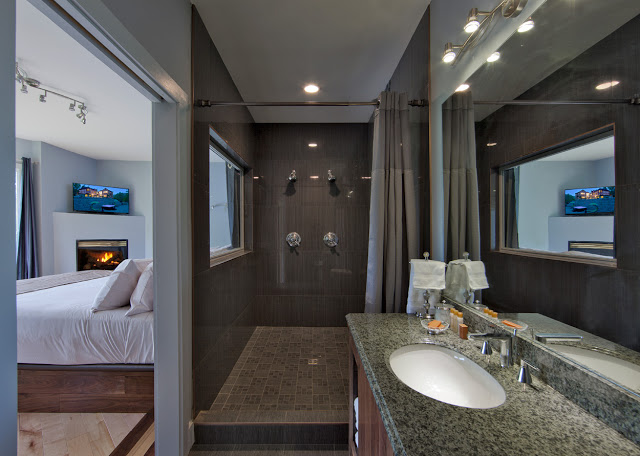 The bathroom has a very large shower for two.  The glass window looks out over  the bed and to the mountains beyond.  Curtains can be closed for privacy to the bathroom.  The possibilities are endless in this room.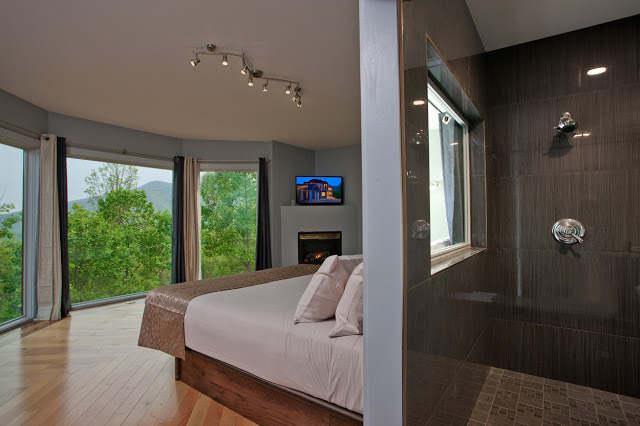 Another view from the bathroom.