If you ever thought to have a room with a balcony looking over an old world village, then this is the room for you.The balcony is a perfect spot to recite some Shakespeare or address the people below, or just take in the views of village life and watch the sun set as it lights up the clock tower before fading over the Blue Ridge Mountains.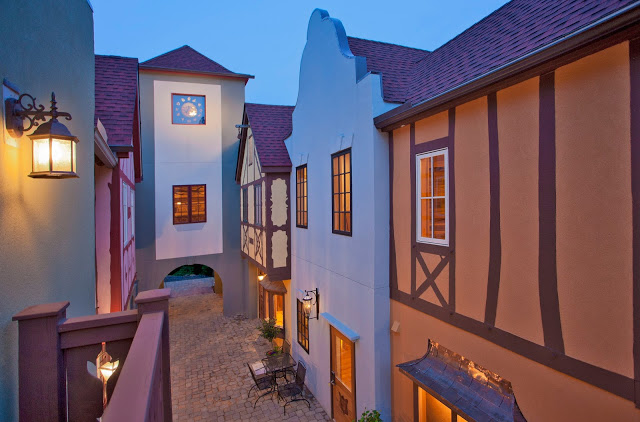 A view of the Bakery and Clock Tower as the sunlight gives way to the warm lighting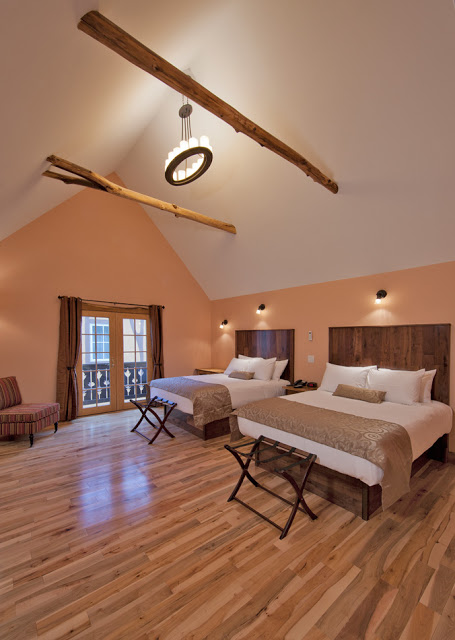 Inside, the Poplar room is a spacious room with vaulted ceilings and two queen sized beds. Locally sourced maple flooring gives warm colors as does the Poplar trim that was all cut from within 50 feet of where it still stands.  We milled all the lumber on site and air dried it during construction.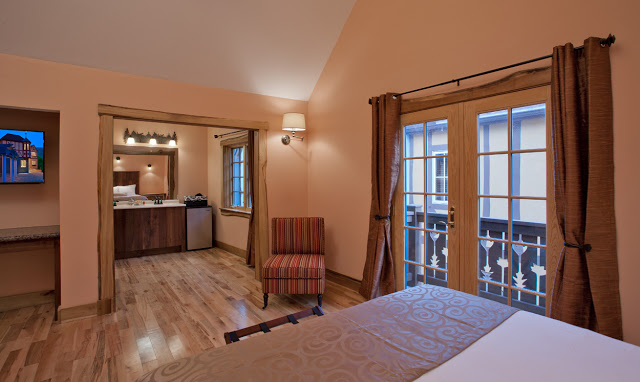 A view from the bed towards the flat screen TV and room
beyond that has double sinks and small refrigerator.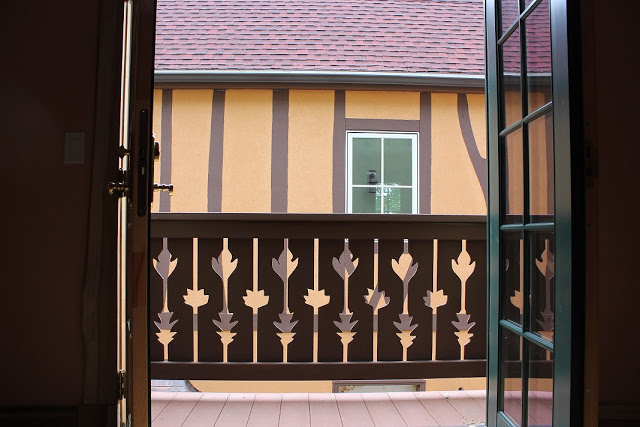 A view of the balcony railings, inspired by the leaves around the woods: Oak, Tulip Poplar and Sassafras.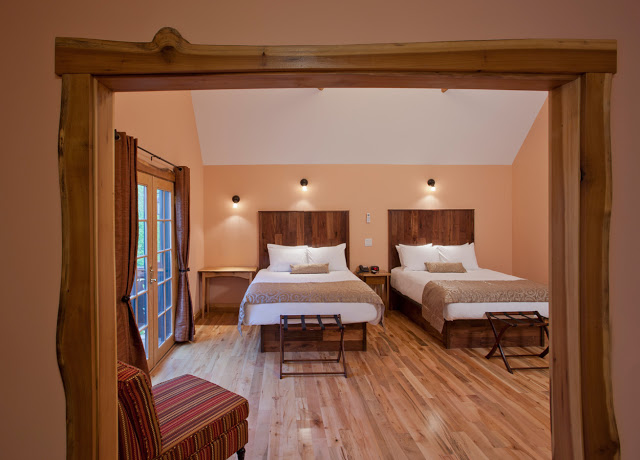 A wild edge trimmed out doorway looking back at the bedroom.  Things that the cabinet shops might call defects turn out to be the boards with the most character and charm when they find the right place to shine.