The hummingbird suite has a distinctive octagonal oriel window,
that is cantilevered in two directions, giving a 270 degree view of the town square and the Blue Ridge Mountains.  The large copper hummingbird weathervane caps of a standing seam copper roof.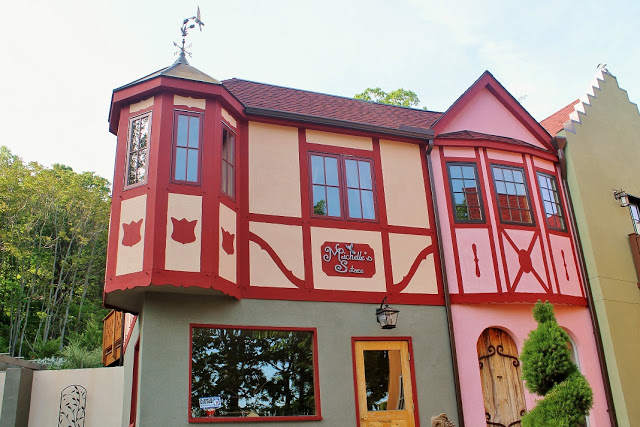 The hummingbird suite spans the top floor over two buildings and has 11 windows and double french doors to a private balcony.  Each window gives a different view of the village and mountains.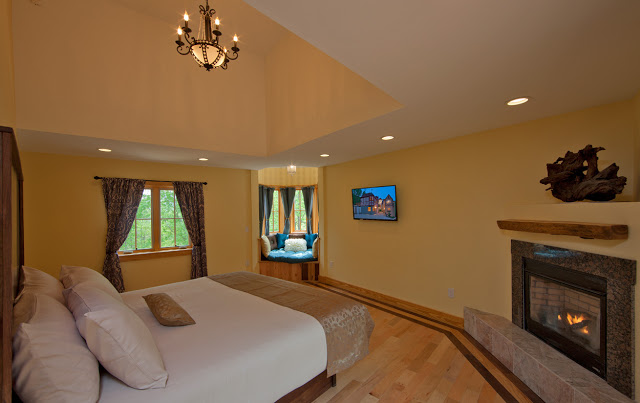 Inside the bedroom looking across to the oriel window, the room has only one right angle due to the curve of the street and the many roof lines above.  Ceiling height soar to 15 feet over the bed and in the bathroom, the ceiling looks more like folded origami than a ceiling with the many facets and angles. A gas fireplace sets a romantic mood on a cold winters day.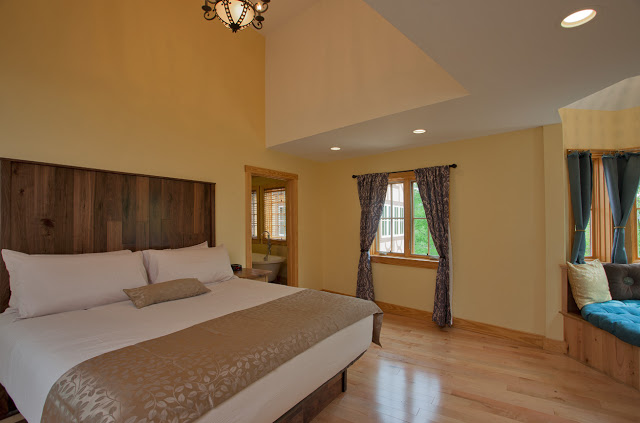 Looking from the fireplace towards the bathroom and the claw foot tub.  You don't have to leave the comfort of the king sized bed to take in the many views.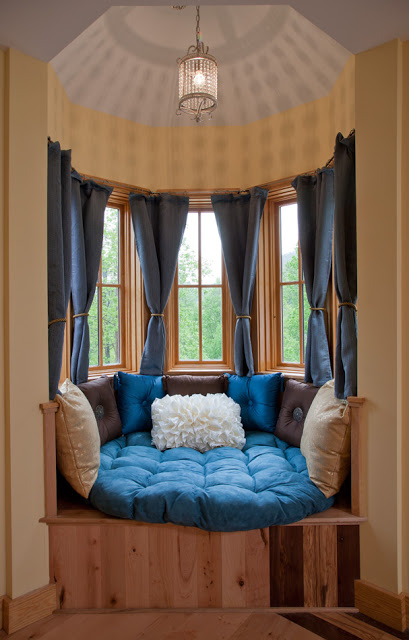 The oriel window is a perfect reading spot to pass a lazy
afternoon.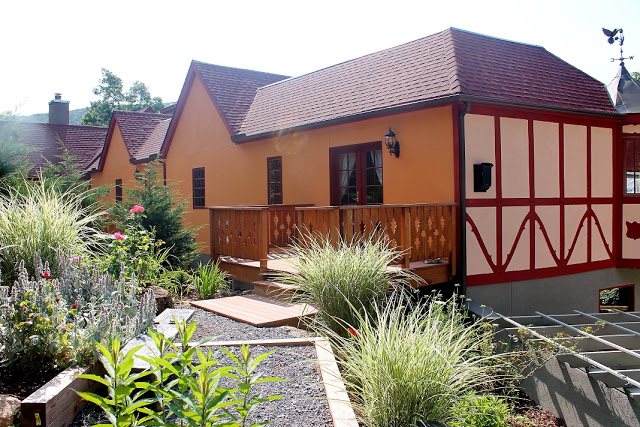 The private rose garden and balcony has a handmade oak bench
to take in the mountain views of Three Ridges.