We get a lot of butterflies along the Blue Ridge Parkway, the most famous being the Monarch butterfly.  The most common around the property is the Tiger Swallowtail due to the abundance of Tulip on this sunny slope.  The entire building is themed with butterflies, inside and out.  There are three butterflies on the door as well as three more in the timberframe above.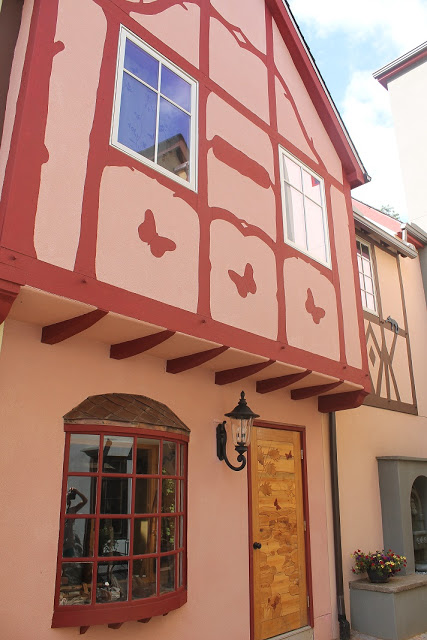 The brightly colored Butterfly building looks out over Main Street.  The
curved glass window houses an antique tool collection that saw use on many
museum restorations, including Monticello, Poplar Forest and Colonial Williamsburg.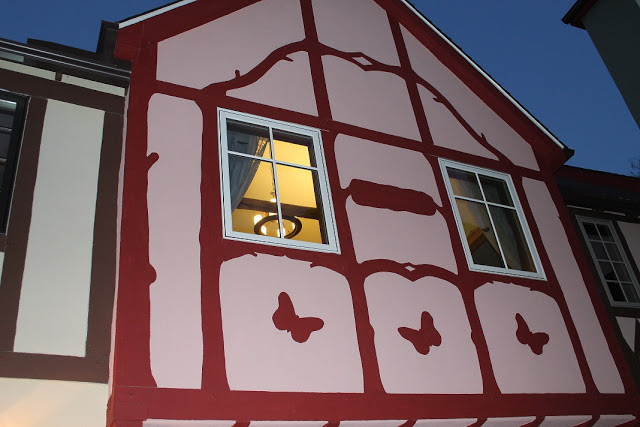 The warm light of the cathedral ceiling in the Butterfly
Room as viewed from below.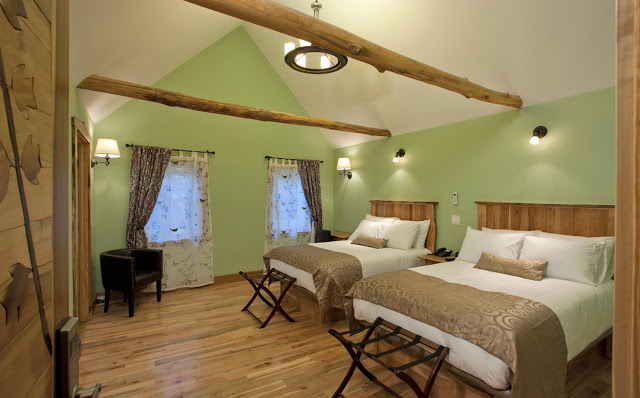 Inside, the Butterfly Room has two double beds and views out onto Main Street, the Clock Tower and the Bakery Building.  The trees were hand peeled poplar off the
property, and even if people might doubt the story, I cut them by hand and carried them up the hill on my shoulder, but one at a time.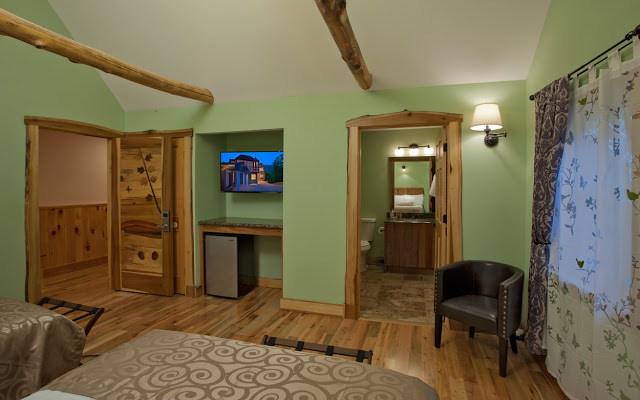 Looking from the bed towards the flat screen TV, refrigerator and a butterfly entrance door.   The natural look of the room is made by the flowing curves of "wild edge" or" live edge" trim.  Rather than having all the sides cut square, the trees natural lines are kept and used artistically to let the soul of the trees speak on.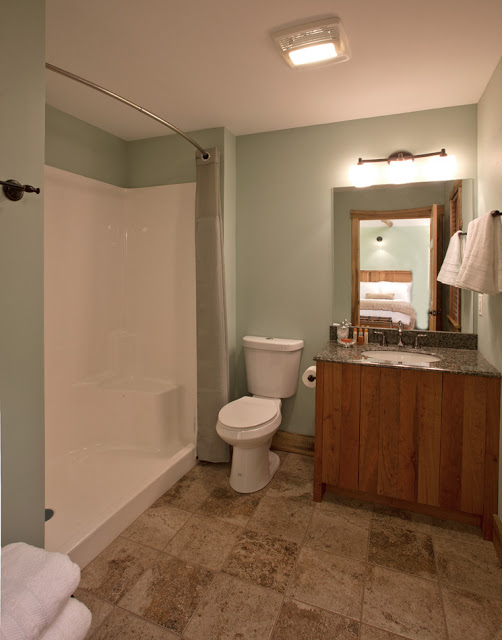 The bathroom has a large 5 foot shower, cherry and granite vanity
and Italian tile floor.