Local European inspired cuisine at Basic Necessities  in Nellysford, just ten minutes from the Fenton Inn.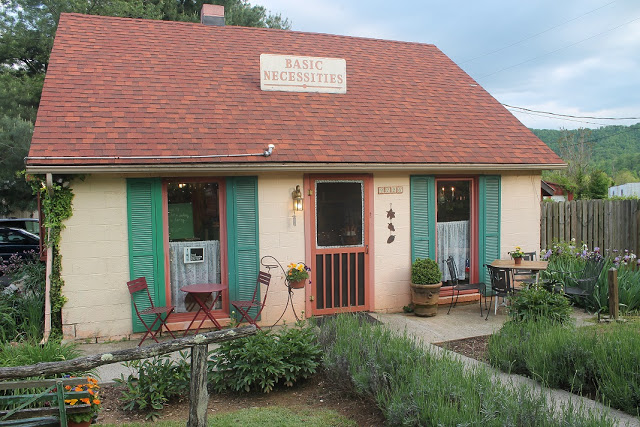 This little quaint cottage is easy to drive by, but a must stop for foodies interested in a light and healthy menu.  Seating is casual, with only a half dozen or so tables, but everything is made fresh and sourced as local as possible.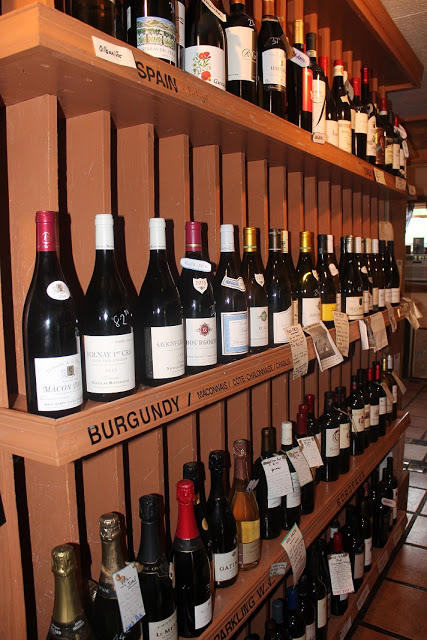 Wines from around the world fill the front room.  You can get a bottle and local bread to go for a hike or scenic tour, or get a table for a full service gourmet meal.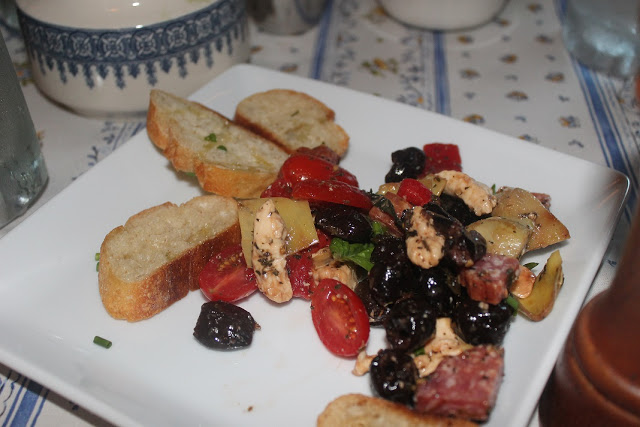 The "antipasta" appetizer.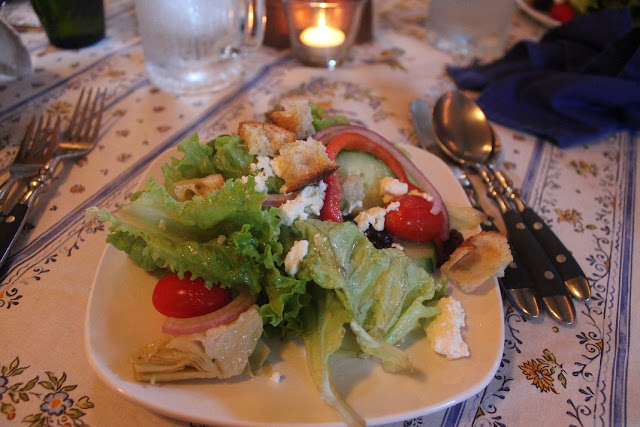 A fresh garden salad.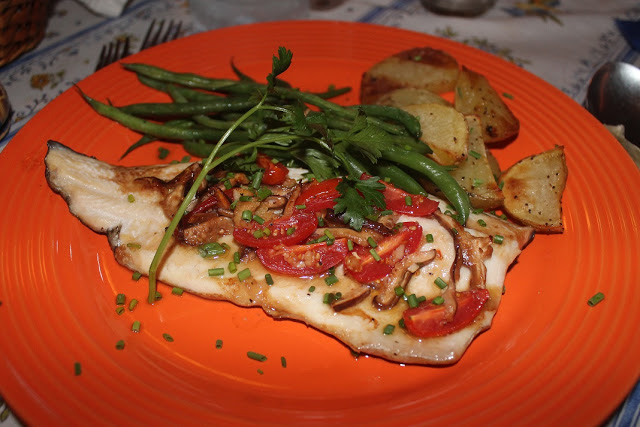 The menu varies, but I ordered the trout.  They also have a variety of vegetarian dishes.  If you are looking for a rare rib-eye steak, you will probably not find it on the menu ever, but if you are looking for fresh and creatively cooked lighter fare cuisine, this is a nice spot to enjoy and very much the opposite of the chain food menus that can be common in vacation areas.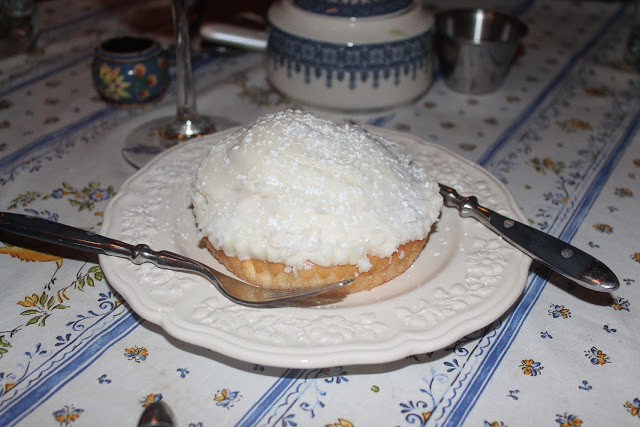 I will admit to a long evening out and not sure the name of this cake, but it was quite good.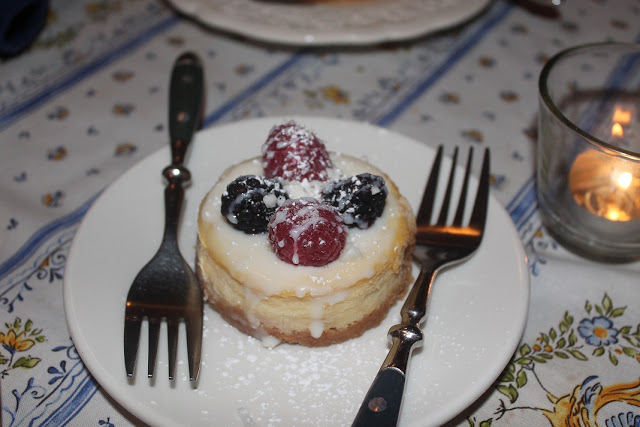 This was a blackberry cheesecake.  Also good, but if you note the two forks, there was some fencing battles over the last piece.  Probably best to order two on that one. All in all a good night.  They had a blues guitarist play, but he played rather subtle in the small room that we were able to have several hours of conversations
meal, that we were treated as friends by the staff and just relaxed and ate and
talked and for a little while anyway, forgot about the things we had to get
done the next day.