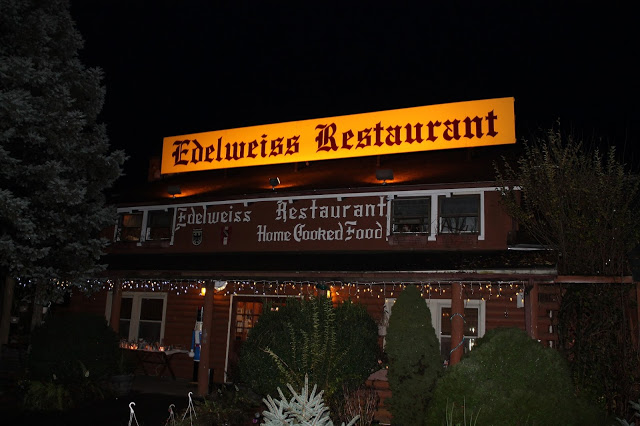 If the Bavarian feel of the Fenton Inn has you in the mood
for some sauerbraten or other traditional German cuisine, the rural drive to
the Edelweiss Restaurant is a great evening out. In an age of chain restaurants and premade
foods, the Fenton Inn is within a short drive to a number of family and locally
owned establishments. The Edelweiss is a
bit farther away, about a half hour drive, but well worth the trip. It is not near or on the way to anything—it is
the destination.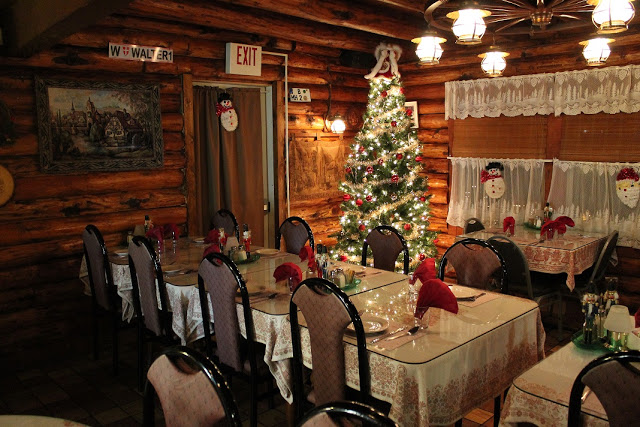 Inside the German style rustic log cabin feels like you
have gone back in time. Decked out for
the holidays with a Christmas tree and miniature holiday village on the front
porch.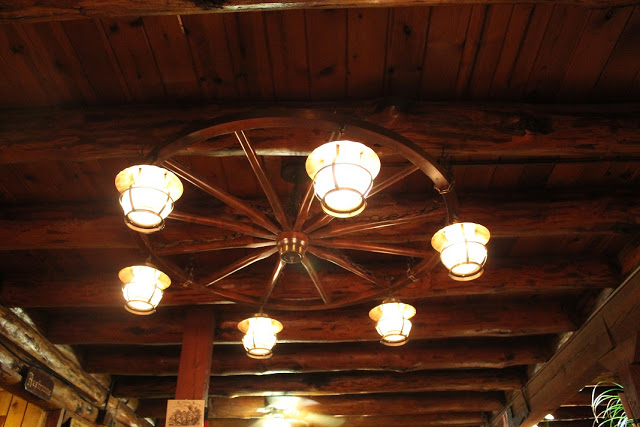 Above our table is the log ceiling complete with a wagon
wheel chandelier.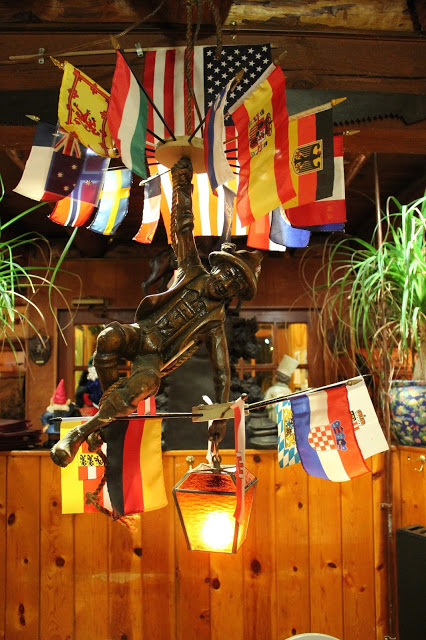 Another light is adorned in flags.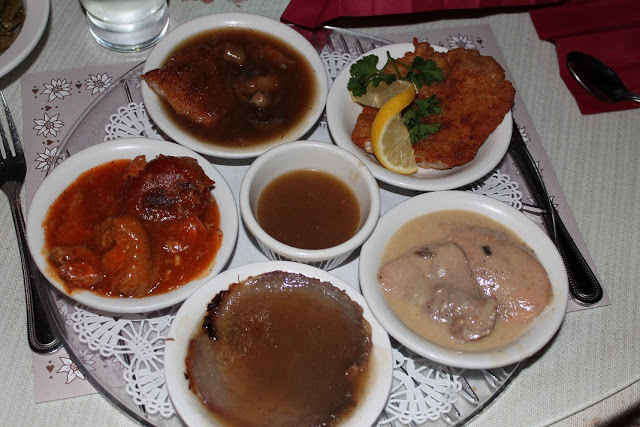 The German sampler platter.
Why bother to decide on which one is best when you can get to try them
all.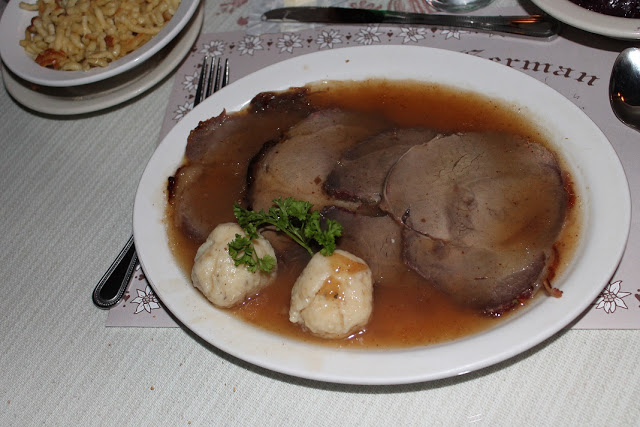 Of course for me, I always order the sauerbraten. It is a very tradition Bavarian meal, but a
bit hard to come by in America. I first
tried it in Rothenburg in a restaurant next to a cathedral, and we ate outside
under a large tree in a court yard. As you can tell, each time I find the
sauerbraten, I am not just eating, but recalling trough food flavors the trip
through Germany that inspired me to build the Fenton Inn. I
recall the feel of the cobble stone streets as I walked the villages lined up
with timber framed houses and looked over by a clock tower. Don't
worry, if German food hold no past memories, then make this trip the romantic one
that years later you can relive when you return.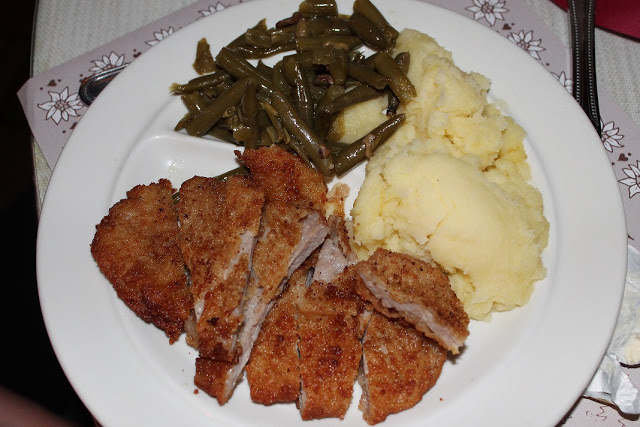 The traditional Wiener Snitzel and Potatoes and green
beans. It is a less adventurous choice
that worked for the kids who don't like the spicy or vinegar flavors of the
other dishes.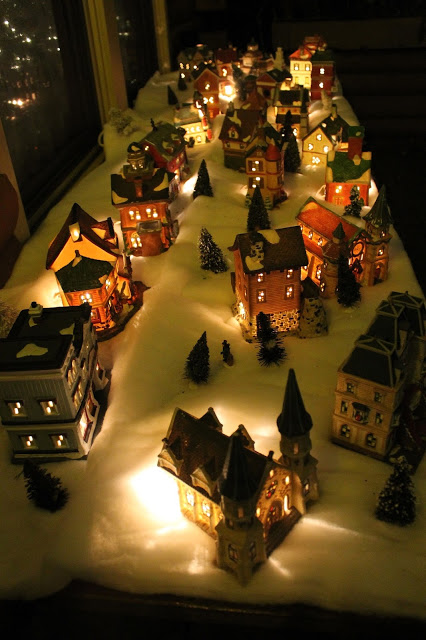 A view of the old fashioned Christmas Village set up on the
front porch of the restaurant. While it
was not the Cathedral near the restaurant where we ate in Germany, it will have
to do. All in all it was a good time and
very reasonable priced. Now back home to our own German Village.