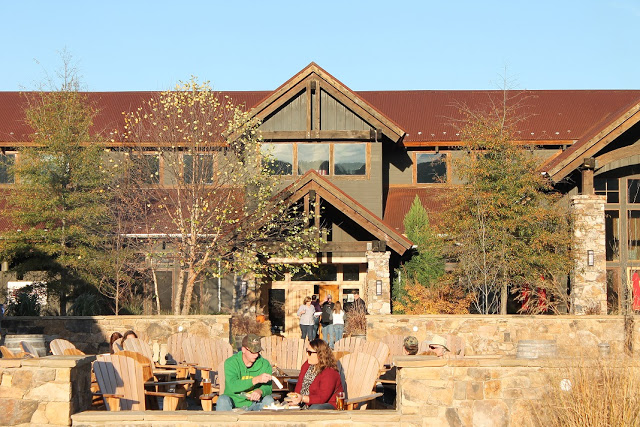 One of the great places to relax and get a taste of award
winning locally brewed beer is Devil's Backbone Brewery. Located at the
intersection of 664 (Beech grove road) and 151, the brewery is just a five
minute drive front the Fenton Inn. The
menu is upscale with a good selection of high end dinner options. Newly added,
the front area of the Brewery now contains a stage, abundant outdoor seating,
cornhole courts and a fire pit perfect for a fall day. With the new addition is a second food menu
for simpler eats for the outside seating area.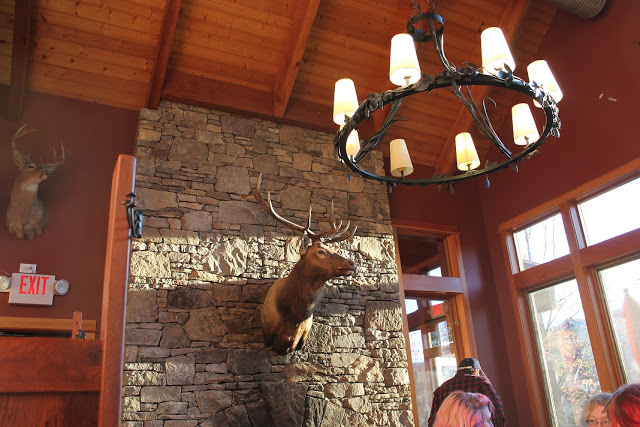 The building was well made in a mountain style complete with
stone fireplace and a number of trophy mounted animals, some local and some
from hunting trips in the Rockies by the owner and founder of Devil's
Backbone. Since 2008, the brewery has
grown to one of the top breweries in the state with so much demand that they
had to build a much larger brewing facility in Lexington to meet growing demand
in store sales. Don't worry, they still
have plenty of beer at what they call Base Camp, just a few miles down the road
from the Fenton Inn.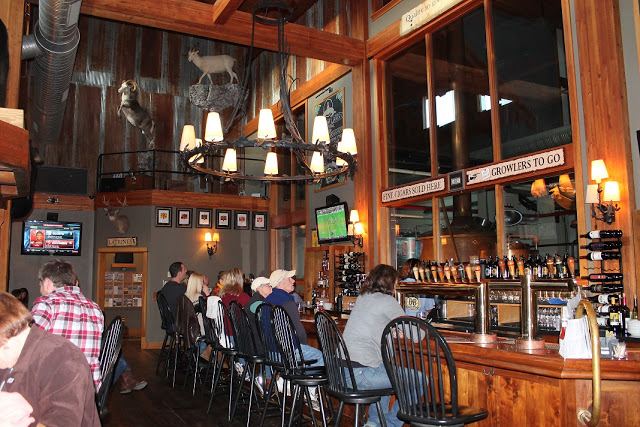 The ever popular bar looking into the brewing area. They also have comfortable booths and large
tables perfect for families and large groups.
While it is a brewery, they have a kids menu and kid friendly seating
that make it easy to forget that they even sell beer here. We go there for the food and nice atmosphere
and because it is so close to us.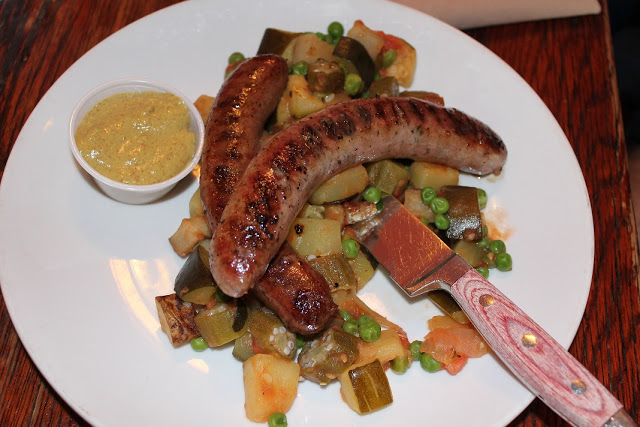 The sausage sampler reminds us of our trip through
Switzerland and was quite good.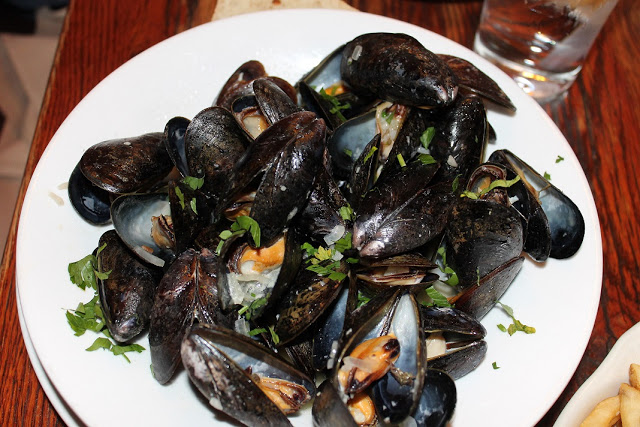 Drunken mussels offer a variety to the more usual options on
the menu.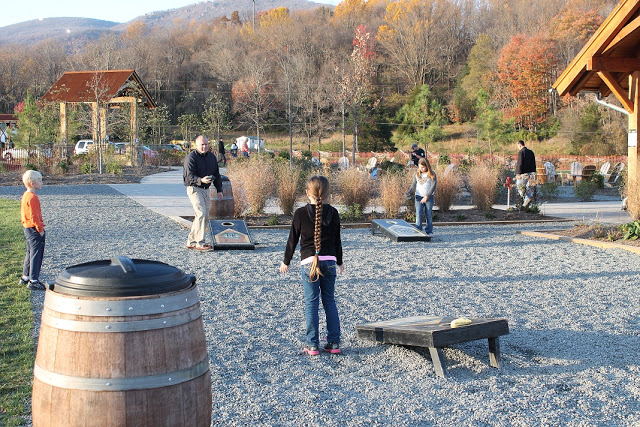 A view of Wintergreen Mountain in the background and the
cornhole courts in front of the brewery.
Like bowling, you don't have to be that good to enjoy a quick game, but
you still want to win.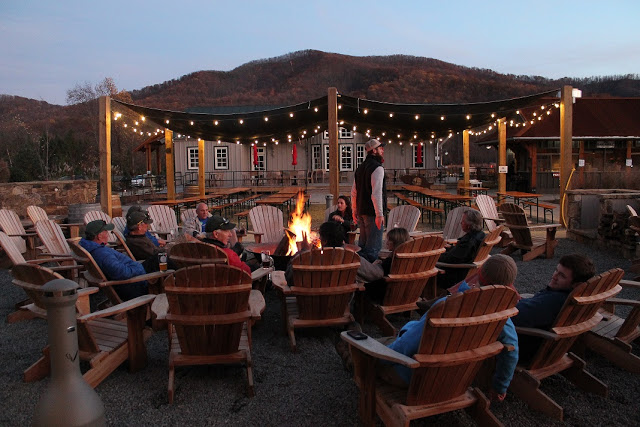 After the sun goes behind the mountains, enjoy the warm fire
and the cool fall air in the outside seating area. There is an additional outside bar and light
fare food stand for quick refill and snacks.