About seven miles down the road from the Fenton Inn is the
newly built Bold Rock Cidery and taproom.
It is a large timberframed building where they bottle and sell hard cider and they also have a lunch
menu of sandwiches. Nelson County has
numerous breweries, but for those who do not like the bitter hops of the beer,
then the sweet cider is made for you.
Even if you don't drink, the building is worth a look and has some nice
views over the river and even a small museum and bottling view area for those
who like to see how things get made.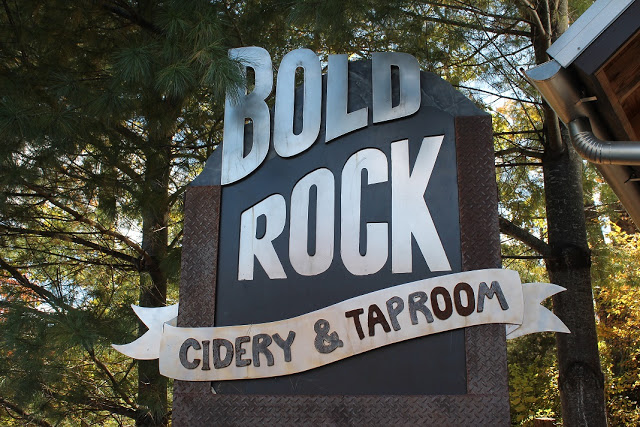 The
front of the Bold Rock Cidery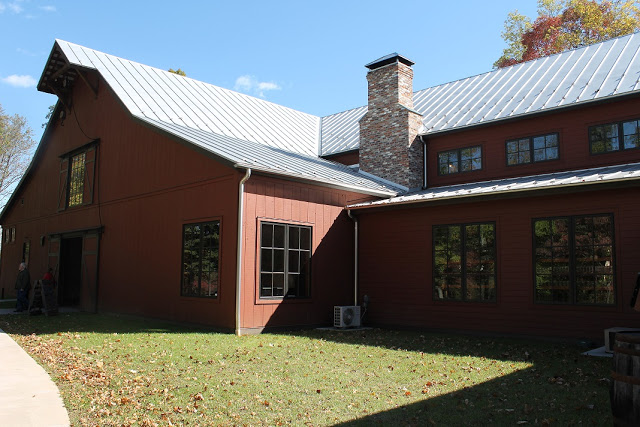 A view into the fermenting and bottling area. Four large tanks turn pressed apple juice
into hard cider. The rest of the
machines are for bottling and labeling the bottles.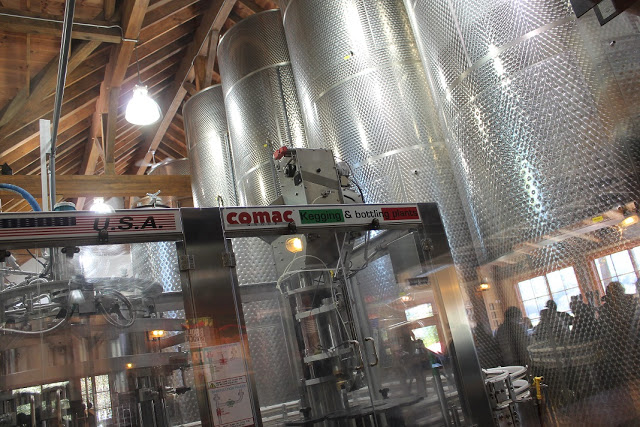 A rustic bar is a good spot to drink while watching others
work. We were there on a week end and
the bottling machines were idle.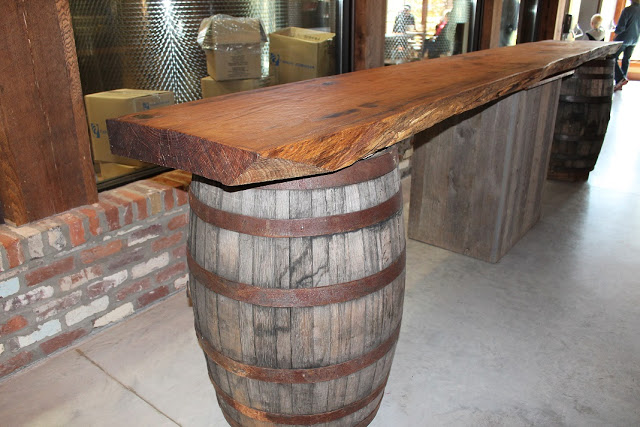 Live music as seen from the observation level.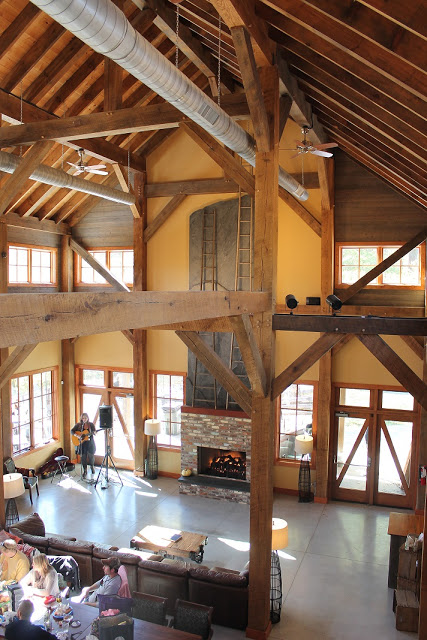 While it looks like a model train set, the tracks are for the
bottles as they run through the different machines to be capped and labeled.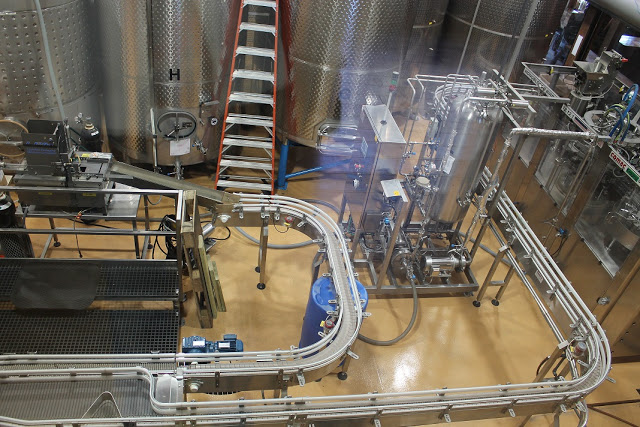 An old fashioned cider press. The first step shreds the apples and the
second step presses out the juice with a large screw press. Apples were a big part of the local economy
of Nelson County. During prohibition,
the natural alcohol content that can develop in cider was limited to less than
1% for sale.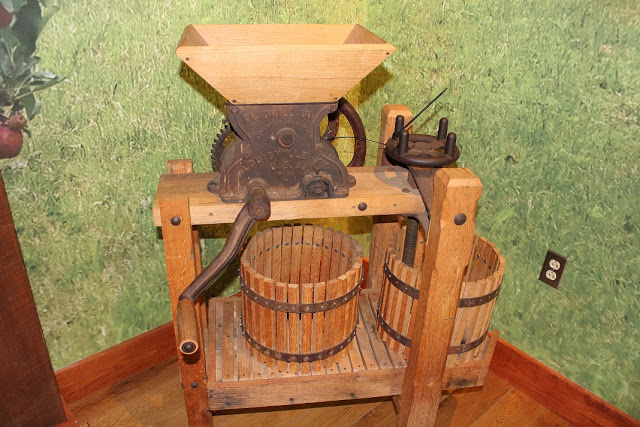 The back porch of the cidery looks out over a field and
small river which starts next to the Fenton Inn and Wintergreen and follows 664
down the valley. It was a nice fall day.