With the same tubes and lift used for the winter time snow tubing, Wintergreen has now opened a summertime tubing track on the same hill. A plastic Astro-turf is sprayed with water and that makes the track run about as fast as in the winter time. Choose from a half hour or full hour. It is all just a five minute drive from the Fenton Inn.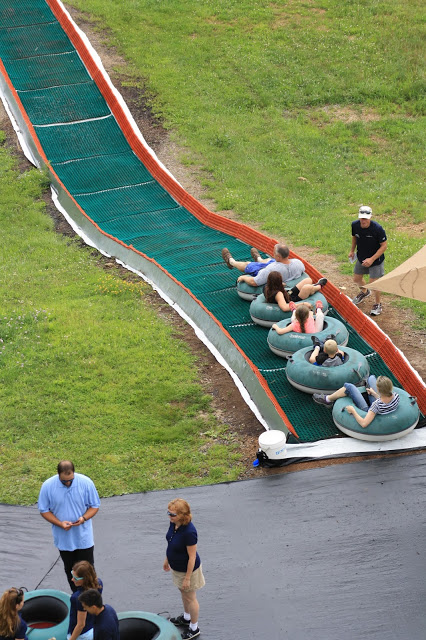 Expect to get a little wet from the spray in a few spots. At the end of the run, a long conveyor belt dubbed the "Magic Carpet" brings you back up to the top with your tube.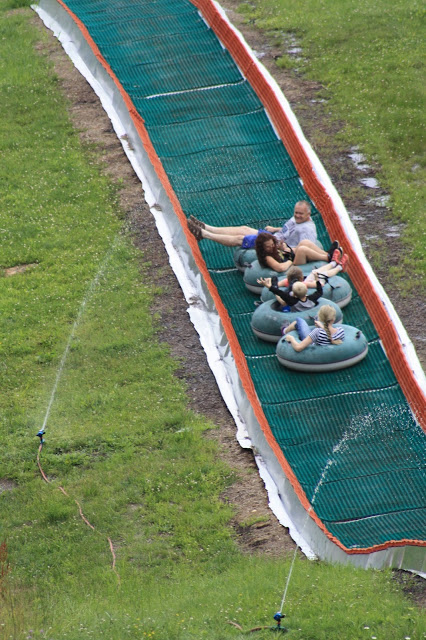 A look at the same hillside in winter with 8 lanes of tubing. One of the ski slopes is off to the left.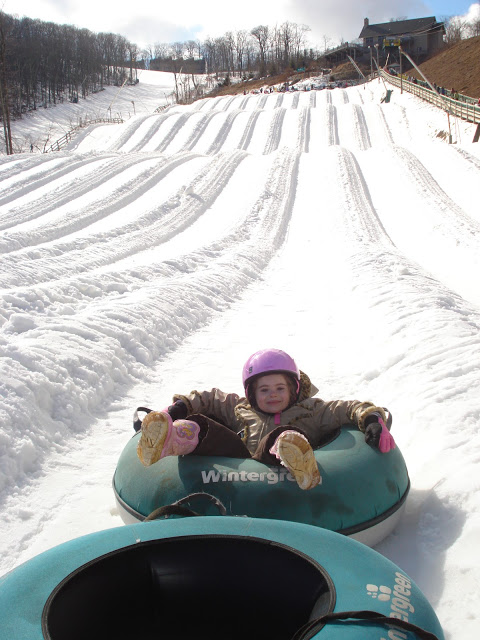 For some off the ground excitement, they run two zip lines so you can race against your friend. As with the tubing, it helps to have a little more gravity on your side to go faster.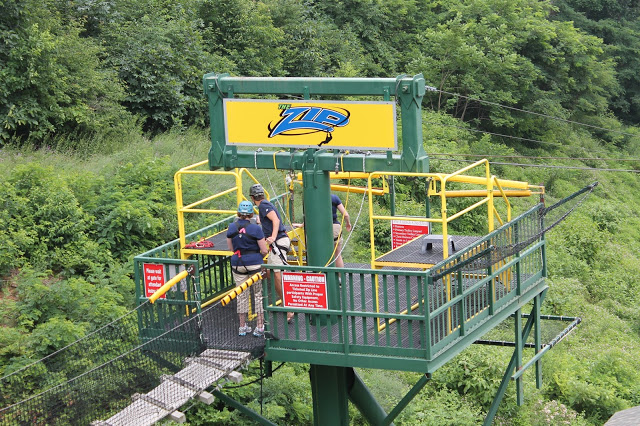 There they go!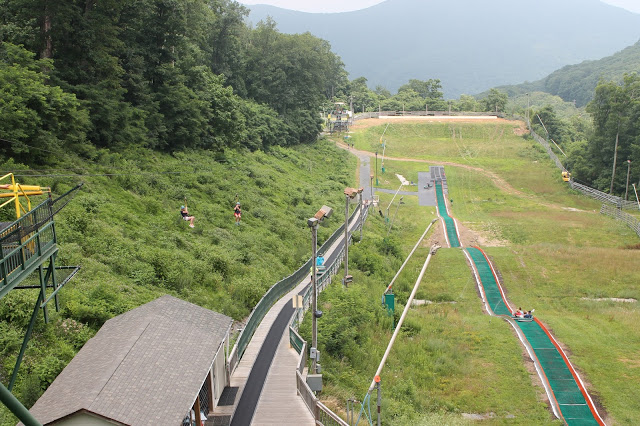 There are also trampolines to catch some more air time and even try a flip with the help of the guide ropes and harness. The large tent has a number of indoor games from a bucking robotic bull, skeet ball, pool to video games.
Wintergreen also has mini golf, a perfect place to practice your putting game.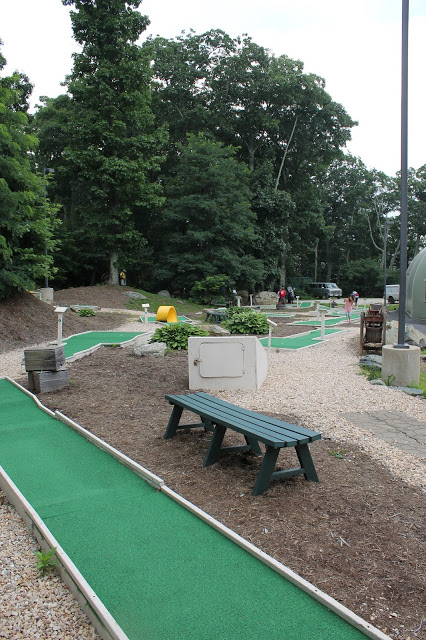 If you still have energy left, test your skills at the rock climbing tower.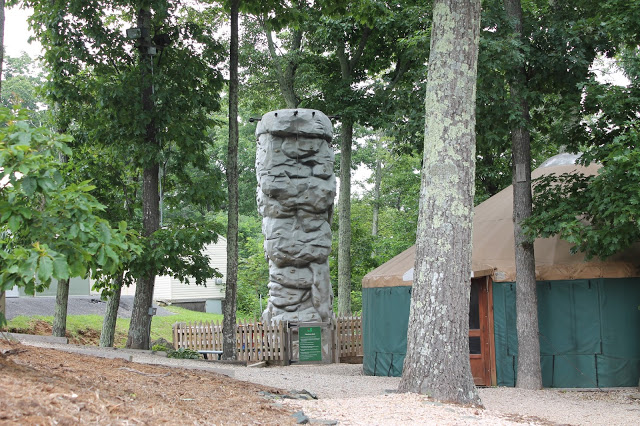 For those looking for an even bigger test, Wintergreen and other places nearby like the Devil's Backbone Brewery hosts a number of runs, bike races, mountain bike races and even the Spartan Races, that are open to all, but include the top professionals in the sport and is covered by one of the Sports Channels on TV. As parking can be a hassle on race day, Fenton Inn is just couple hundred feet from the Wintergreen entrance building where you can catch a bus running up the mountain every few minutes on race day. Enjoy a good nights rest and hearty breakfast at the Fenton Inn before your race, and for those in your group not racing, they can sleep in and take a wine tour during your times of personal struggle through burning hay bales and dragging tires through the mud. After the race, meet back up for a couples massage in our spa room and exchange stories on the days excitement.