The journey to the Natural Bridge from the Fenton Inn.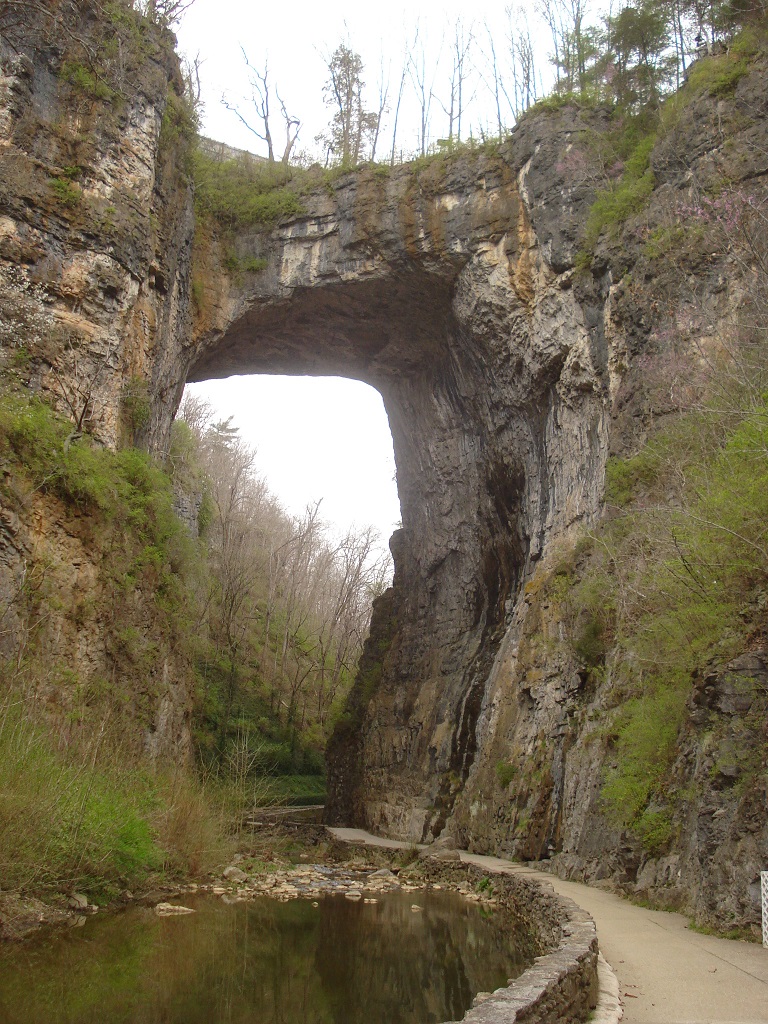 Considered one of the natural wonders of Virginia, the aptly named Natural Bridge is just a hour drive from the Fenton Inn. Two centuries ago, when the Blue Ridge Mountains were the frontier of Virginia, Thomas Jefferson bought the land with this unusual stone pass through. It was about a two days journey from his Lynchburg estate, Poplar Forest. The Natural Bridge would remain in private hands until just last year, when the park service bought the land. Earlier attempts as a profitable roadside attraction had struggled in recent decades, in spite of laser light shows and even a wax museum. All that is gone, leaving the short walk through the woods to a rocky canyon and the pathway to the natural bridge, a bit more natural than before.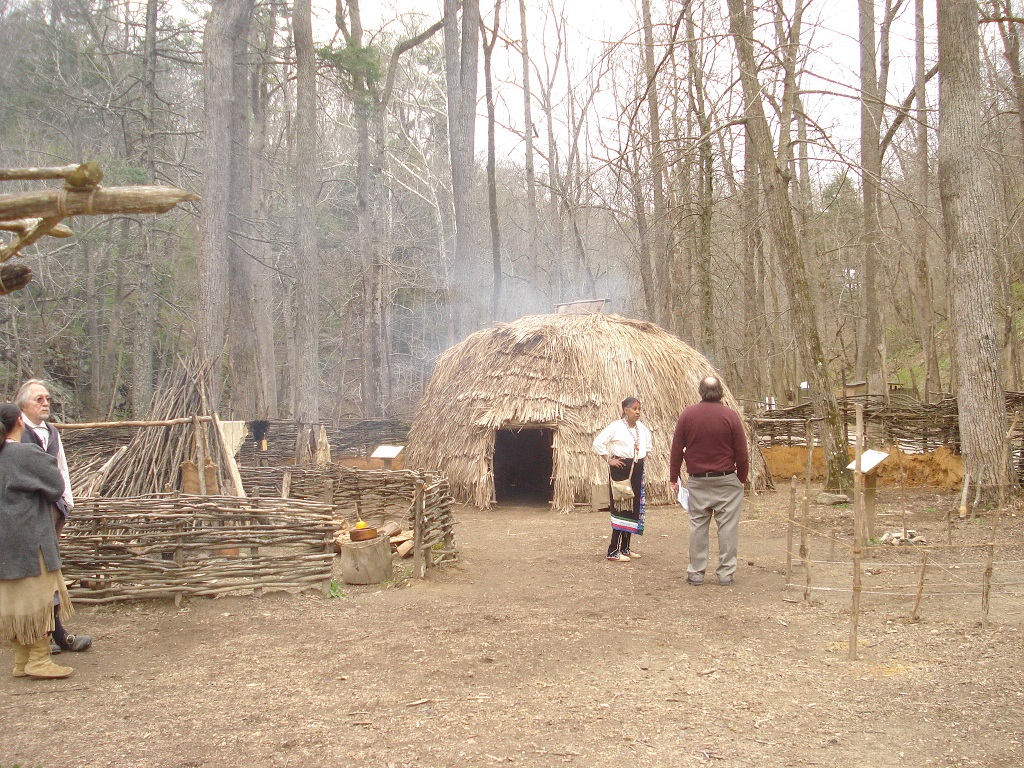 A Monacan Indian village has been built upstream from the Natural Bridge, and helps visitors to see the wigwams and farming that would have been in this area. The Monacans believed the Natural Bridge formed after they were cornered by their enemies and the rocks opened up to allow their escape, much like the parting of the Red Sea.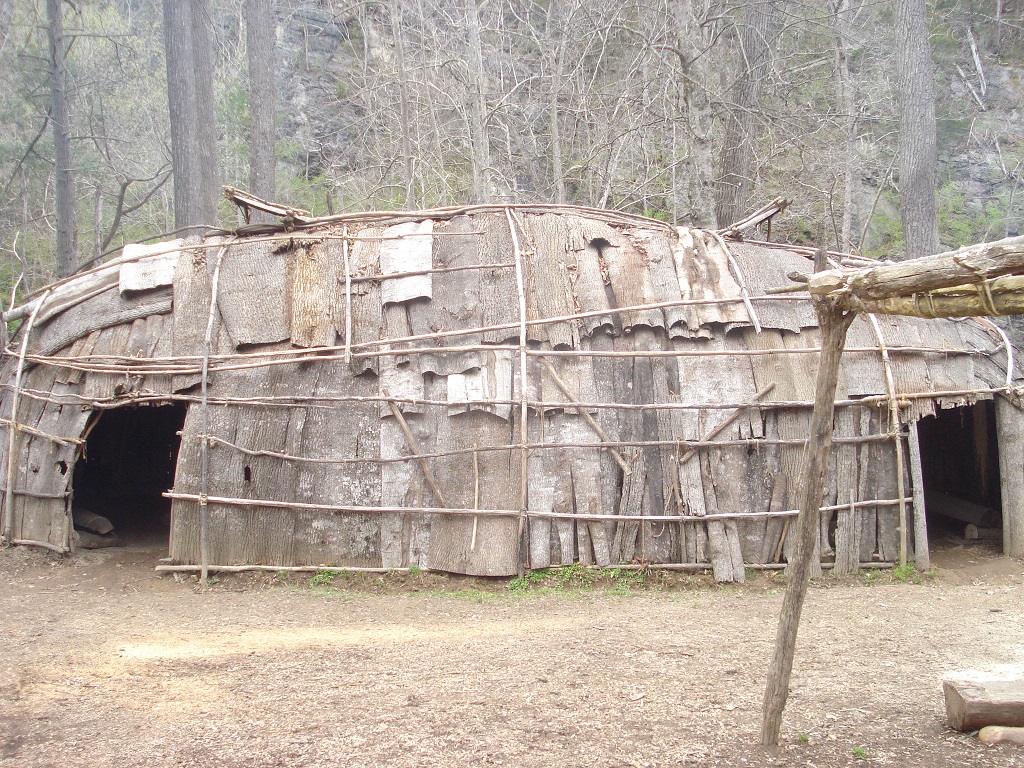 The Monacan long house using Tulip Poplar bark and bent saplings for the frame. With a single fire inside, the entire village could keep warm in winter.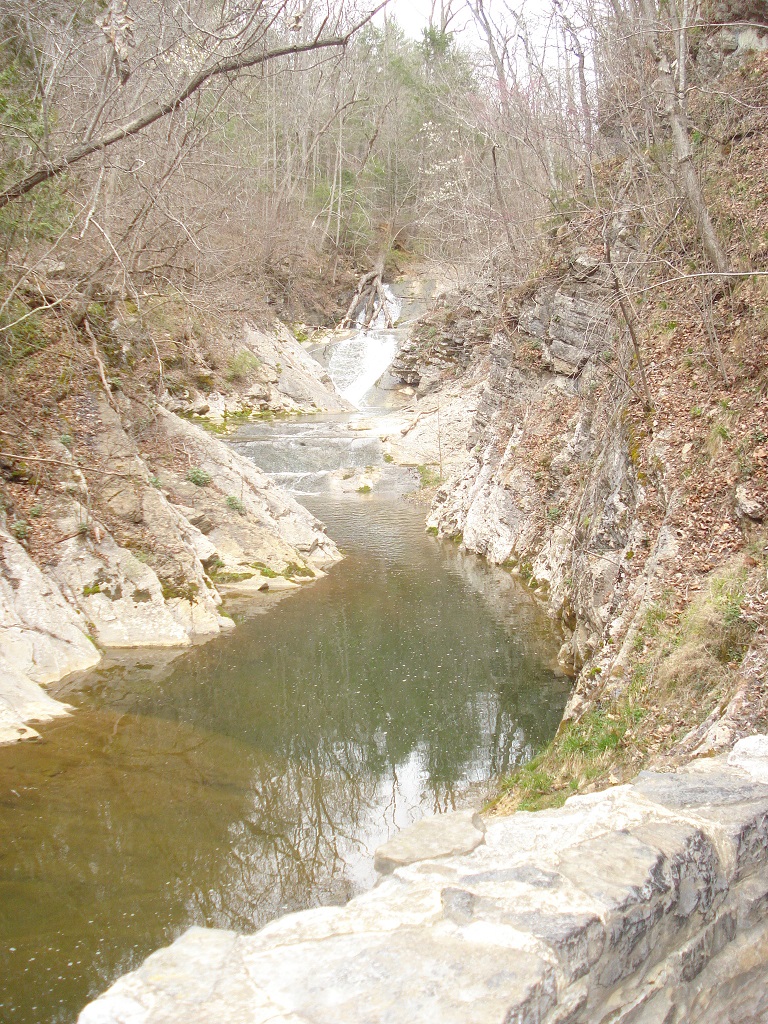 A view of the waterfall at the end of the canyon and where our pathway ends.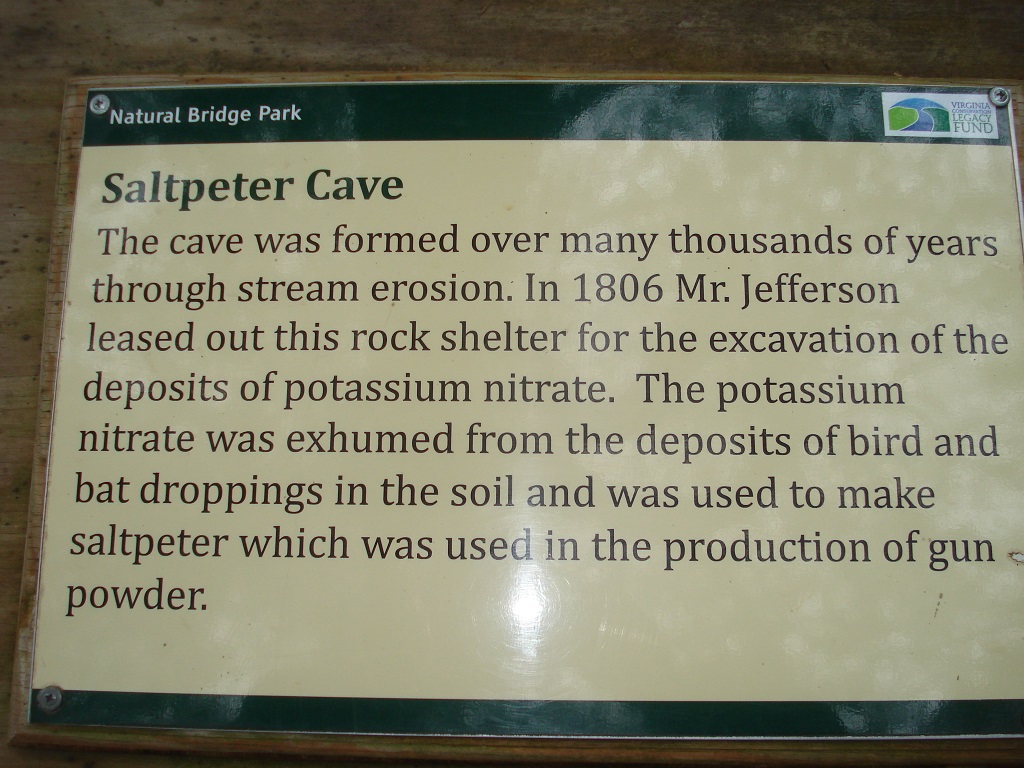 Back in the days of black powder muskets and cannons, the success of a battle might hinge on having a good supply of bat poo. Though technically it is from the bat urine. Bats eat insects and have a very high protein diet, putting more nitrogen in their waste. These salts when mixed with carbon from charcoal and sulfur make black powder. Original recipes in the middle ages for black powder used human waste, preferably from a wine drinking monk. So compared to this, the switch to bat droppings was down right sanitary as well as significantly more powerful for your cannons.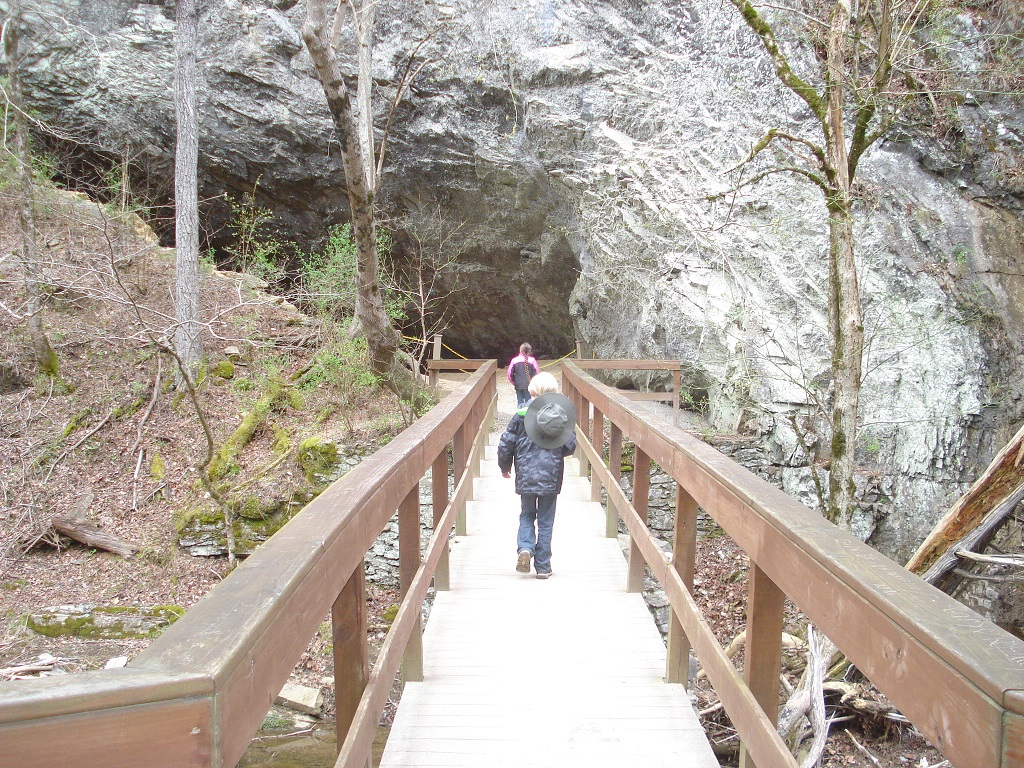 An unnatural bridge at Natural Bridge, that takes you to the bat caves.